SCHHH: Norelius // Hellström & Bowers // Knyppel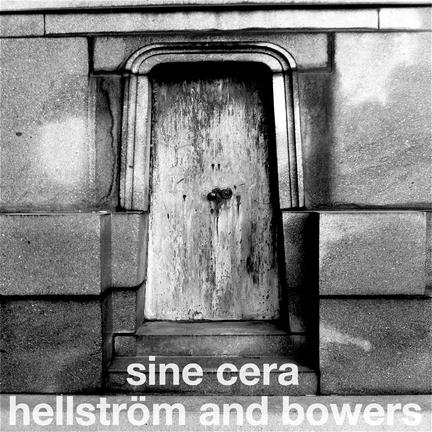 Stockholm-based Schhh is a new label for music and sound art that challenge boundaries and explore uncharted territories. Slow hypnotic music sculpted out of raw synthesis, embracing sound worlds and field recordings, fast paced "no holds barred" glitch, experimental chamber music! They promote innovative music that they like and artists that take an extra step. Tonight, Schhh showcases three sets at ausland.
Doors 20:00h, Start 21:00h | concert@facebook

Lise-Lotte Norelius - solo
Lise-Lotte Norelius, a swedish composer, musician and performer. She has a long experience as a musician but instead of drums and percussion which used to be her main instrument Lise-Lotte now favors alarm clocks, vibrators, piezo oscillation, babusjka dolls and self built syntheseizers often combined with Max/msp and various effect boxes. With exquisite timing and a sound pallet ranging from delicate and beautiful to raw electronic Lise-Lotte creates a music that's unrivaled and unique!
...feedback, glitch and distortion. Sten-Olof Hellström and John M Bowers have performed together off and on since 1997 but with the release of their album Sine Cera early 2013 they took the name Hellström and Bowers and have since performed regularly. When they get together on stage a magical energy emerges. Impossible sounds, uncontrollable currents and sinister undertones are woven into a twisting sound-weave that is counterpointed by near subsonic glitches and subliminal chaos.
... is an audio visual noise duo-collaboration between Ann Rosén and Fredrik Olofsson. With the unusual interfaces of lace pillows and embroidery hoops, they struggle to control a noisy audiovisual system. The system produces sound and graphics that are not always pleasant, and as Ann and Fredrik try to push it to their liking, an endless rabbit chase starts - a man-machine feedback loop. As with all feedback systems, it gets interesting only when there is some kind of 'dirt' in the feedback chain and no side wins. Here the dirt is the textile controllers and the duo's inability to master them. They are built so that the performers just cannot react and counteract with speed, planning and precision. The performance by Knyppel highlights questions of what is fake and what is real, what is a call and what is a valid response, who or what made which sound?