Amine Mesnaoui
Submitted by
caribu
on Tue, 2011-03-15 21:39.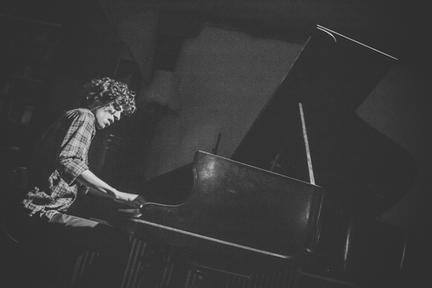 Amine Mesnaoui, born in 1987 in Rabat, Morocco, is a moroccan piano player. He studied piano in Rabat and Paris before coming to Berlin. Active in the jazz scene as well as in the new music and echtzeit scene, he is considered by his pairs as one of the most promising talents. His way of playing the piano is influenced by his african roots as well as the resistant movement of free jazz.
Syncretic, deep and spiritual, the creative universe of Amine "simourgh" Mesnaoui is inspired by his cultural cross roots of the African and the European continents, and by the resistant movement of Free Jazz. He brings together the traditional African rhythms and arabic melodies of Morocco, occidental written tradition and improvisation in his sound performances. The Berlin based composer and pianist Andreas Schmidt describes him as "a master of improvisation from scratch".
"As a soloist, Mesnaoui is unafraid to invoke spellbinding emotional states that transcend the austere context of an improvisational avant-garde ethos. By marrying the sparse romanticism of early 20th century European modernity a la Erik Satie to the languid orientalism of a hazy halftone improvisation culled from traditional Moroccan motifs, his compositions and manner address his dual European and North African heritage in a uniquely captivating way. Daringly, he chooses to express these two aspects on the iconic yet sparse instrument that is the piano, instigating an esoteric yet honest dialogue between remote worlds." Otis Chatzistefanou, the Berlin Agenda.