Anne Waldman / Susie Asado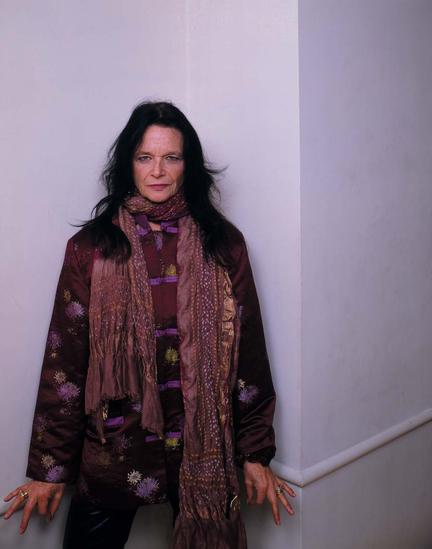 paper & iron booking presents:
Anne Waldman (USA)

Susie Asado (Berlin)

Geöffnet ab 20:00 Uhr, Beginn um 21:00 Uhr // 9 EUR

Anne Waldman wurde 1945 in New Jersey, USA, geboren und wuchs im Greenwich Village in New York auf. In den 1960ern war Waldman zusammen mit Kollaborateuren wie Allen Ginsberg in der (Second Generation) "New York School" federführend und fungierte als Direktorin des New York St. Mark's Poetry Project. Mit Ginsberg gründete sie 1974 die Jack Kerouac School of Disembodied Poetics in Boulder, Colorado, wo sie noch immer als Professorin tätig ist. In den letzten fünfzig Jahren ist Waldman weltweit auf unzähligen Literaturfestivals, Universitäten und Vortragsreihen präsent. Waldman wurde mit dem Shelley Award for Poetry ausgezeichnet, eine von vielen Ehrungen für ihr Werk. Sie erhielt Stipendien des National Endowment for the Arts, der Foundation for Contemporary Performance Art und der Poetry Foundation. 2012 Erhielt sie den PEN Literary Award for Poetry. Ihre letzten großen Veröffentlichungen sind "Manatee/Humanaty" (Penguin Poets 2009), "The Iovis Trilogy: Colors in the Mechanism of Concealment" (Coffee House Press 2011), und dieses Jahr bringt Penguin Poets ihr Werk "Gossamurmur" heraus.
Susie Asado ist das musikalische Zuhause der Songwriterin Josepha Conrad und ihren Freunden. Die Wahlberlinerin ist in Frankfurt am Main und Chicago aufgewachsen und erzählt in ihren Wortkettenliedern Geschichten von der Grenzpolizei, von Tintenlumpen, von Flugzeugen, einer kleinen Plastikfigur und Wolkenkratzern. Sie singt auf Deutsch und auf Englisch und manchmal lässt sie beide Sprachen ineinanderrasen wie einen schnell zusammengezogenen Reißverschluss. In den 90iger Jahren studierte Josepha Conrad Lyrik in Colorado bei Anne Waldman und wurde Ihre Assistentin. Es entstand eine Freundschaft und viele Reisen zwischen Berlin, Boulder und New York.