Antoine Chessex
Submitted by Anonymous on Sun, 2009-11-08 22:46.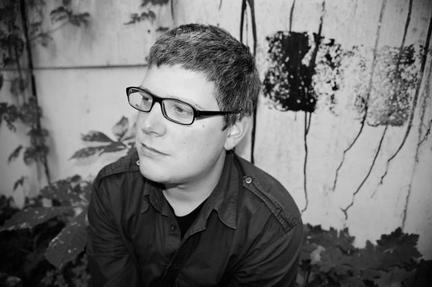 Antoine Chessex
Born in 1980 in Vevey, CH.
Chessex started playing saxophone at age 12. He started playing live with in 1995 in various musical situations involving jazz and improvised & electronic music.
After unfinished academic music studies, he relocated to Berlin where he discovered experimental music in its borader sense and got involved in numerous projects involving different forms of sonic experiments.
Nowadays his works focus on compositions for ensembles, solo performances and collaborations with different artists like Zbigniew Karkowski, Valerio Tricoli, Axel Dörner, Chris Corsano, C. Spencer Yeh, Lasse Marhaug, Hans Koch, Christian Weber, Didi Bruckmayr, Robin Hayward, Monno, Dave Phillips, Luca Venitucci, Thomas Ankersmit, Kasper T. Toeplitz, …
Chessex tours internationaly and appeared in numerous festivals and venues like videotage (hong-kong) / urga (tokyo) / namba bears (osaka) / urbanguild (kyoto) / ochiai soup (tokyo)
npai festival (niort) / tuned city festival (berlin) / club transmediale festival (berlin) / ultra hang festival (budapest) / unsound festival (krakow) / dom (moscow) / kitaesky letchik (moscow) / sound forest festival (riga) / factory club (helsinki) /vaal gallery (tallinn) / instants chavires (paris) / overkill festival (london) / lem festival (barcelona) / sensexperiment festival (cordoba) / international film festival (rotterdam) / LUFF (lausanne) / DNK (amsterdam) / cap sembrat festival (barcelona) / sons d´hiver festival (marseilles) / hurrah festival (copenhagen) / pusterviktheater (goteborg) / antzokia (bilbao) / fundacion luis seone (galicia) / swiss institute (roma) / TAG (den haag) / mezzo cielo festival (roma) / corsica studios (london) / sonic protest festival (paris) / ze dos bois (lisbon) / szene (wien) / palace akropolis (prague) / castro (skopje)/ walcheturm (zürich) / living room (belgrade) / an club (athens) / eightball (thesaloniki) / audio art festival (krakow) / ruin festival (wien) / gallery ak28 (stockholm) / kset (zagreb),…
Chessex gave lectures and workshops at the Hochschule für Gestaltung in Offenbach, the art Academy in Riga and the department for electronic music in Krakow.
In 2009, he received a composition grant by Pro Helvetia for the creation of DUST, a piece for 3 violins, electronic and quadrophonic sound systems.
Discography :
Duo with Valerio Tricoli, LP, dilemma records, 2009
Terra Incognita, solo LP, absurd records, 2009
Split 7 inch with Arnaud Rivière, le petit mignon, 2009
Calcination CD, utech records, 2009
Monno « Ghosts » CD + LP, conspiracy records, 2009
Untitled acoustic, solo cdr, naivsuper records, 2008
« Lost » , solo cdr, editions zero, 2007
« Silences » solo cdr, tanzprocecz records, 2007
Monno « Error » CD +LP, conspiracy records, 2006
Swiftmachine CD, creative sources recordings, 2005
Kainkwatett CD, schraum records, 2004
Monno « Candelight technology » CD, Subdeviant recordings, 2003