Arata Mori
Submitted by
threeem
on Tue, 2018-03-13 16:22.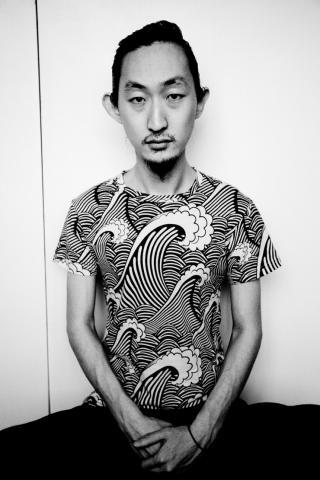 arata mori
Arata Mori is a Berlin-based Japanese Filmmaker and Video Artist.
Lives and works in Berlin, since 2013, after having graduated in Fine Art at Central Saint Martins College of Art and Design in London and in Japanese Language and Literature at Gakushuin University in Tokyo. His creative practice crosses over the fields of filmmaking, dance-theatre and visual arts.
His main interest is in the Image as a function of an apparatus for simulating reality, which is itself the reflection of that reality. The image has, in fact, conquered us in modern society, and we ourselves have become Image, a mere existence of desiring desire. In other words, Image has become our reality, where symbols precede the origin of things and we have lost track of these origins. On the other hand, he is interested in a new type of Image as an artistic language, which not only reflects the reality, but fabricates it as well. It is not simply the simulation of simulated reality, but the uncanniness of the non-real that is so real.
His directorial-debut "Camino Negro" was invited and screened at a number of international film festivals including the Short Film Corner of Cannes Film Festival and Alternative Video and Film Festival in Belgrade, etc. As well as creating short films, dance films and music videos, he often collaborates with artists, dancers and musicians including Yuko Kaseki, Dirk Dresselhaus (Schneider TM) and Chiharu Shiota. He is also active as freelance film editor and editing assistant.