Arianne Hoffmann
Submitted by
caribu
on Wed, 2014-08-06 09:01.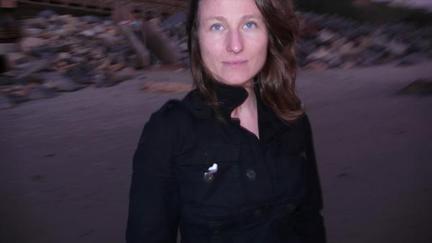 [de] Die freie Choreografin Arianne Hoffmann (D/USA) ist z.Zt. Dozentin für künstlerische Prozessbegleitung an der UdK Berlin und Produzentin/Kuratorin von Tanzexperimenten in Los Angeles und Berlin. Seit 2008 lehrt und praktiziert Improvisation, wobei sie sich vorwiegend mit der Erforschung von Rahmenbedingungen (Scores) beschäftigt. Sie hat einen M.F.A. (Tanz) der University of California, Los Angeles, wo sie eng mit Simone Forti studierte. Sie arbeitet immer wieder mit Liam Clancy und mit Kristen Smiarowski u.a., über Kontinente und Jahre hinweg.
[en] Arianne Hoffmann is a choreographer and producer/curator of all kinds of experimental movement projects in Los Angeles and Berlin. Currently she mentors dance pedagogy students in their artistic processes at UdK Berlin. Since 2008 she has been practicing and teaching improvisation, focused on the investigation of scoring. She received her M.F.A. in dance from U.C.L.A, where she studied closely with Simone Forti. She has ongoing collaborations with artists such as Liam Clancy and Kristen Smiarowski.