Atsuko Hatano /// Midori Hirano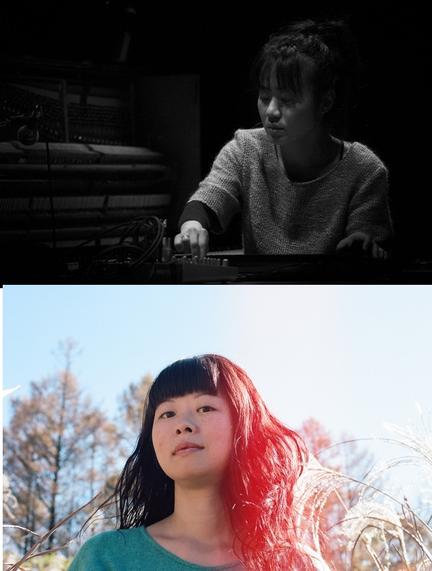 Atsuko Hatano live
hatanoatsuko.com
atsukohatano.bandcamp.com
Midori Hirano live
midorihirano.com
soundcloud.com/midorihirano
before, inbetween & after:
Kaliber16+Midori Hirano

Doors 20:00, Concert 21:00 | 8 EUR | @facebook
Atsuko Hatano (Tokyo, Japan) is a Japanese viola player using her instrument with a lot of electronics to add textures and layers to her sound. Definitely contemporary classical but with a very electronic approach. She made a conceptual, avant-garde and organic album in 2018 called "Cells #2" which sounds like a full strings orchestra though it's entirely played by herself adding layers with her string viola in form of 'Cells'. When not playing solo, Atsuko is extremely active in recording, collaborating and playing live with Jim O'Rourke, Eiko Ishibashi, Mocky, Takeo Toyama, World's End Girlfriend and many more acts.
Atsuko Hatano live @ Super Deluxe Tokyo: youtu.be
Midori Hirano (Berlin / Sonic Pieces, Daisart) is a Japanese musician, composer and producer, born in Kyoto/Japan and now living in Berlin since 2008. She started learning the piano as a child, and this triggered what was to later see her study classical piano at university. Therefore her productions are based on the use of acoustic instruments such as the piano, strings or guitars, but yet experimental and an eclectic mixture of modern digital sounds with subtle electronic processing and field recordings.
Besides producing her own works, she has composed music for films, video installations and dance performances. The films that have commissioned works by Midori have been screened at Berlin International Film Festival, Krakow Film Festival and HongKong International Film Festival, among others.
Her albums have been released on Noble label, Staaltape, Sonic Pieces and her new EP "Mirrors in Mirrors" has been out in March 2019 by an australian label Daisart. Her new full album is going to be followed in the later this year by Sonic Pieces.