Bodypoet
Submitted by
gretchen
on Tue, 2013-09-10 14:23.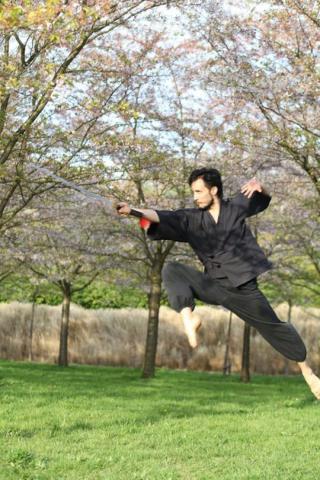 Bodypoet (Kazuma Glen Motomura) ist halb Japaner und halb Engländer und Simbabwer. Motomura studierte verschiedene Tanzstile wie Hip-Hop, zeitgenössischen Tanz und verschiedene Kampfkünste. Daraus ergibt sich eine Komödie – Motomura verbindet schwarzen Humor mit Bewegung und mit seinen verbalen Fähigkeiten. Er benutzt seinen Körper als Gefäß für die Poesie und die Sprache.
Bodypoet arbeitet als Tänzer mit verschiedenen Organisationen und Kompanien in ganz Europa und in Japan: United Nations Head Quarters for a Japan Society Gala with Yoko Ono; Central Park Summer-Stage (NY); Spinnin Ronin Marital Arts Dance Theater; Akim Funk Buddha; Juxtapower - South Africa Dance and Song; Perrine Valli (FR), usw. Bodypoet freut sich auf Kollaboration und interdisziplinäre Arbeit.