The Cakekitchen + Neta Polturak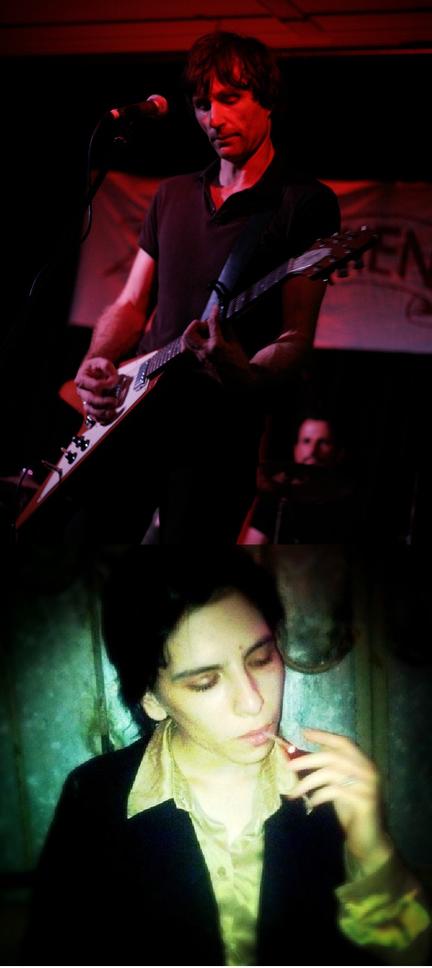 The Cakekitchen live
thecakekitchen.bandcamp.com
"Airships" @ youtube.com
Neta Polturak live
www.netapolturak.com
"American Horror" @ youtube.com
soundcloud.com/neta-polturak
Doors 20:00, concerts 21:00 | 9 EUR | @facebook
[de] Im April kommt der Neuseeländer Graeme Jefferies (Nocturnal Projections / This Kind Of Punishment) nach einigen Jahren erstmals wieder nach Europa. Graeme hat als The Cakekitchen reichlich Platten auf Labeln wie Flying Nun, Homestead, Merge etc. veröffentlicht, neulich kamen seine früheren Sachen auf Superior Viaduct und DAIS noch mal raus und vor kutzem ist endlich auch seine lange verzögerte Biografie erschienen.
Es gibt also eine alte und durch die Reissues auch eine neue Hörerschaft für seine Musik. Und viele Leute kennen Graemes Musik vermutlich ohne es zu wissen, schließlich hat er den Titelsong für Leander Hausmanns Film "Sonnenallee" geschrieben.
Graeme tour mit einem früheren Bandgenossen und die Setlist wird von punkigeren Nocturnal Projections-Songs über die eher filigranen Sachen von This Kind Of Punishment bis zu Cakekitchen-Stücken reichen.
[en] Graeme Jefferies (vocals, guitar, piano, viola) is a cult icon in New Zealand, and his band The Cakekitchen helped to solidify his high-ranking status in the country's underground scene. After the breakup of This Kind of Punishment, Jefferies formed The Cakekitchen in the late '80s.
Taking their name from Jefferies' 1988 solo LP "Messages for the Cakekitchen", The Cakekitchen is basically a revolving set of musicians, all of whom are led by Jefferies. Expressing the similarly gloomy Velvet Underground-styled narratives and post-punk raggedness of Jefferies' previous groups, The Cakekitchen released their first album, "Time Flowing Backwards", in 1991.
"Neta Polturak is one of the most promising young talents to come out of Tel Aviv's eclectic music scene. Walking the blurry line between dark experimental and melodic pop, Neta's tunes are both atmospheric and immensely powerful, supported by a mesmerizing and chillingly beautiful androgynous stage presence.
A solo artist now based in Berlin, Neta's incendiary combination of Rowland S. Howard darkness and the raw power of PJ Harvey has already garnered her a dedicated and ever growing fanbase around the world." Patrick McCumiskey