Céline-Giulia Voser
Submitted by
Mathias
on Tue, 2016-04-26 01:48.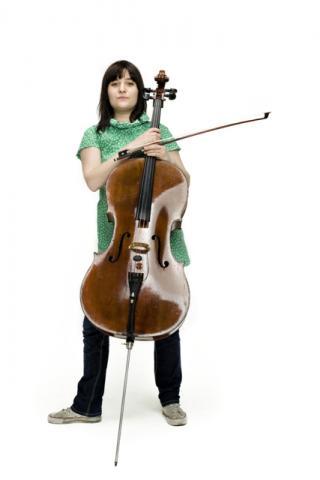 Céline-Giulia Voser – cello / Luzern
Céline-Giulia Voser, born in Zug, Switzerland, studied music (cello major) with Peter Leisegang. Céline-Giulia Voser received her diploma in 2007. She studied in a Masters of Arts in music program, majoring in contemporary art performance with Uli Fussenegger and Guido Schiefen. Céline-Giulia Voser received her diploma in 2011. She has taken master classes from the following teachers : George Benjamin, Rudolf Leopold, Peter Eötvös, Troels Svane, Pieter Wispelwey, Morten Zeuthen, Kaija Saariaho, Jörg Widmann, Hanspeter Kyburz. She has participated in workshops with the following musicians : Gerry Hemingway, Rabih Abou-Khalil, Mark Feldman, Alvin Lucier, Tim Berne, Michel Godard, Sylvie Courvoisier, Fred Frith, Nik Bärtsch, Trio Recherche. In 2008 and 2009, Céline-Giulia was awarded grants from the canton of Zug, which enabled her to study with Fred Sherry and Erik Friedlander in New York in 2010. As a musician, Céline-Giulia is working with the following groups : "Cégiu", "Ingrid Lukas Band", "Sarah Bowman Band", "Evi Beast", "Zwerg Rosa", "Marcello Duo" and "21st Century Symphony Orchestra". She has worked with the following musicians and composers : Angelika Luz, Rob Holub, Roland Dahinden, Marcel Saegesser, Ben Gerstein, Cameron Harris, Max Huwyler, Jacques Demierre, Nik Bärtsch.