Chico Mello
Submitted by Anonymous on Thu, 2009-04-09 20:36.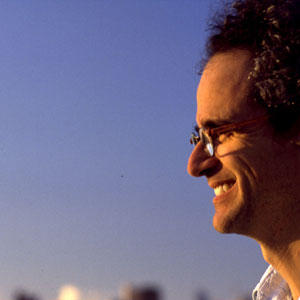 "My love for music comes from the music and the noises of my big family as well as from records of children stories. Playing the guitar led me to Brazilian Música Popular and the adventure of experimenting to composing, improvising, psychiatry, traveling, sliding and superimposing contexts, feel my sensory perception, my body, and silence." (Chico Mello)
Born in Curitiba, Brazil. Studied music and medicine in Curitiba. Composition studies in São Paulo with J. Penalva and H.J. Koellreuter and in Berlin with Dieter Schnebel and W. Szalonek. Experimental, popular, and music theater works in Brasil and Germany as composer, instrument performer and singer. His work has been performed in new music festivals such as Donaueschinger Musiktagen, Stille Music-Boswil, Switzerland, Festival International de Musique Eletroacustique- Bourges, France, Bienal de Música Contemporânea, Rio de Janeiro. Co-operation u.o. with Fernanda Farah, Silvia Ocougne, Daniel Ott, Dieter Schnebel, Arnold Dreyblatt, Amelia Cuni, Carlos Careqa, Martin Supper, Berthold Tuercke, Burkhard Schlotthauer, Wandelweiser Composers Ensemble, Partita Radicale, Kammerensemble Neue Musik Berlin. Co-curator of the contemporary music secction of the "Oficina de Música de Curitiba", from the "Escuta" festival, Rio de Janeiro, MärzMusik Berlin (2005).