Cancelled/Postponed: Classical Sundays, Brahms...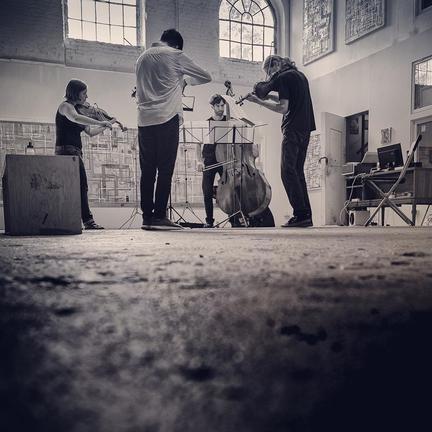 Due to the public health and security situation, this event is cancelled. If possible, we will postpone it to a later date. We will publish updated information on our website as soon as we know more. Until further notice, this applies to all upcoming events at ausland.
If you have any questions, please use our contact form: https://ausland.berlin/contact
ausland, March 14th 2020
Keep up solidarity - for example, by signing this petition:
https://www.openpetition.de/petition/online/hilfen-fuer-freiberufler-und...
Wegen der aktuellen Lage hinsichtlich der öffentlichen Gesundheit und Sicherheit findet diese Veranstaltung nicht statt bzw. wird, wenn möglich, auf einen späteren Termin verschoben. Aktuelle Informationen veröffentlichen wir auf unserer Webseite, sobald wir mehr wissen. Dies betrifft, bis auf weiteres, den gesamten Veranstaltungsbetrieb im ausland.
Wenn Ihr Fragen habt, benutzt gerne unser Kontaktformular: https://ausland.berlin/contact  
ausland, 14. März 2020
Bleibt solidarisch, zum Beispiel durch das Unterstützen dieser Petition:
https://www.openpetition.de/petition/online/hilfen-fuer-freiberufler-und-kuenstler-waehrend-des-corona-shutdowns-2
Classical Sundays present:
- Piano Quartet in g-minor (op. 25) by Johannes Brahms -
Doors 19:00h, Concert 19:30h
free (recommended) donation | @facebook
Antonis Anissegos (piano)
Biliana Voutchkova (violin)
Shasta Ellenbogen (viola)
Rolando Fernandez (cello)
www.werkhallewiesenburg.berlin/classical-sundays
- Making Classical Music Great Again! -
ausland is much looking forward to host Classical Sundays for the second time! The concert series for classical music was initiated by violinist Shasta Ellenbogen in 2016, most often taking place at Werkhalle Wiesenburg.
Depending on the pieces they choose to play, Shasta puts together an ensemble for each night.
"The trick? We only rehearse once. For every concert. And with this, we give you our vulnerability, our spontaneity, our fun -- and let the audience behave however they want! -- and the result is an amazing, new, healing and powerful experience for everyone involved."
facebook.com/classicalsundays
www.tagesspiegel.de