Classical Sundays: Schumann piano quintet op. 44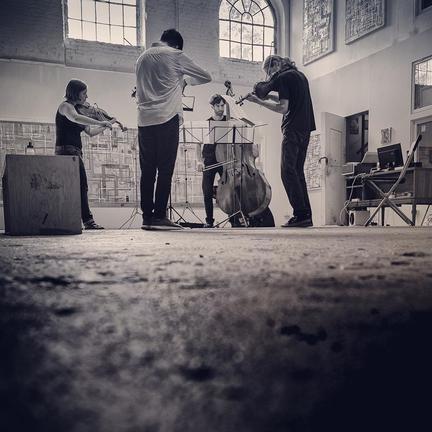 Classical Sundays present:
- Piano Quintett (op. 44) by Robert Schumann -
Doors 19:00h, Concert 19:30h | free donation | @facebook
Marketa Janouskova (violin)
Lucy McKay (violin)
Shasta Ellenbogen (viola)
Emilia Lomakova (cello)
Antonis Anissegos (piano)
www.werkhallewiesenburg.berlin/classical-sundays
- Making Classical Music Great Again! -
ausland is much looking forward to host Classical Sundays for the first time! The concert series for classical music was initiated by violinist Shasta Ellenbogen in 2016, most often taking place at Werkhalle Wiesenburg.
Depending on the pieces they choose to play, Shasta puts together an ensemble for each night.
"The trick? We only rehearse once. For every concert. And with this, we give you our vulnerability, our spontaneity, our fun -- and let the audience behave however they want! -- and the result is an amazing, new, healing and powerful experience for everyone involved."
facebook.com/classicalsundays
www.tagesspiegel.de