Daniel Puig
Submitted by
Mathias
on Fri, 2013-12-20 23:48.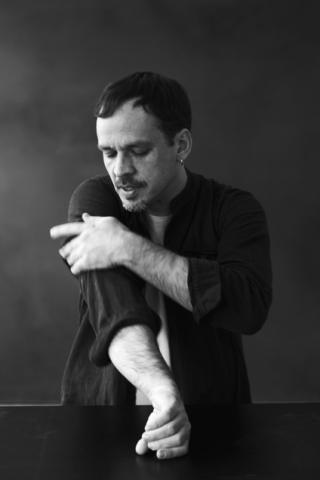 Daniel Puig (b.1970, Petrópolis, Brazil) is a contemporary music composer currently based in Berlin, Germany (with a DAAD scholarship for a research internship at the UdK (Universität der Künste). His music is primarily focused on organically integrating performers and real-time electronics, freely fluctuating between improvisation and controlled material, with a special emphasis on multimedia realizations.
He completed his formal music education at Universidade Federal do Rio de Janeiro (UFRJ), and studied composition with Hans-Joachim Koellreutter (b.1915, Germany - d.2005, Brazil). Attended composition classes with composers such as Rodrigo Cicchelli Velloso, Rodolfo Caesar and Vania Dantas Leite, taking part in seminars with Irene Kletschke, Daniel Ott, Marc Sabat and Iris ter Schiphorst, workshops and master classes with: Georges Aperghis, Francisco López e German Toro Pérez. Recent honors and awards include a prémiere at the Internationale Ferienkurse für Neue Musik (Stipendiumpreis, Darmstadt), a commission by Rio de Janeiro's Secretary of Culture, a scholarship from the German Academic Exchange Service (DAAD), as well as first prize at XII Prêmio Arte na Escola Cidadã (Brazil, 2011), for his project with electronic means in music education.