Danny Saul
Submitted by
caribu
on Tue, 2009-01-20 10:01.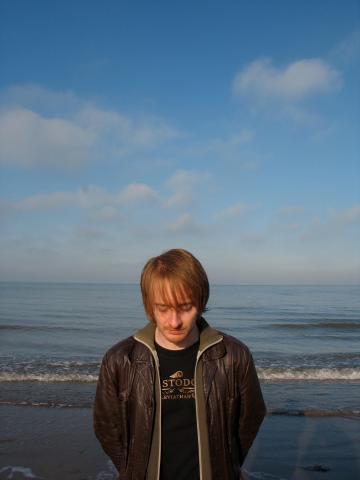 lifted from sxsw.com:
Danny Saul Destroyer is a Manchester based acoustic singer/songwriter.
Prior to this he played in the Manchester based rock group Tsuji Giri, who released their debut album in 2004. The album was recorded in Chicago by Steve Albini. Saul's solo material is in stark contrast to his work with Tsuji Giri.
Primarily a solo performer (acoustic guitar and voice), he has continued to enthrall audiences with his own brand of contemporary experimental folk music. His jaw-dropping guitar playing combined with the dark themes found in his lyrics present the listener with a sound that is at once both beautiful and unsettling.
He has been compared to acts as diverse as Michael Gira, Richard Thompson and Jim O'Rourke among others, but none of these comparisons accurately pin down Saul's unique sound. He has shared bills with the likes of Machinefabriek, Six Organs Of Admittance, Nina Nastasia, Steffen Basho-Junghans, Wouter van Veldhoven and Jasper TX.
Danny has recently finished recording his debut album "Harsh, Final", which will be released later this year. Previous releases include two EPs on Filthy Home Recordings and the long sold out one-sided 12" album "The 12th Chapel", a collaboration with Xela (Type Records) and Greg Haines (Miasmah), released on Rite Records.