Definitions and Facts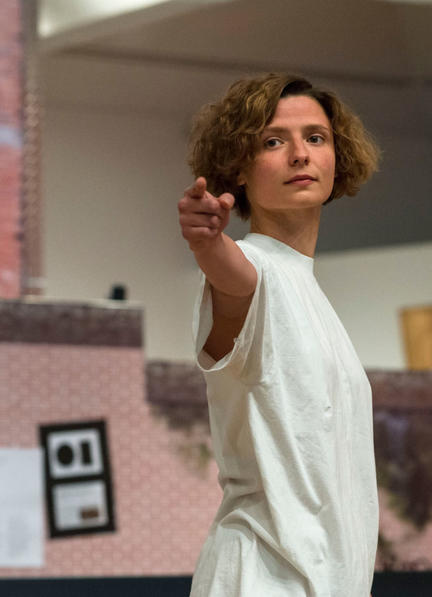 Doors: 20:00, Start 20:30
Artist talk: 21:00
Malin Elgán shows a solo version of her performance Definitions and Facts especially developed at Ausland. The piece is based on previous research material and the temporal aspects of dance.
Definitions and Facts deals with the relationship or non-relationship between choreography and documentation, and how that relationship affects perception. Through the steps the dancer Polina Akhmetzyanova operate in time and thereby problematize the dance's visibility and its relation to its surroundings.
The work on Definitions and Facts started in 2013, when Elgán had an artistic residency in New York at the dance organization Movement Research. The process continued in Stockholm 2014 and the finished work premiered in the exhibition After Babel at Moderna Museet in Stockholm in the summer of 2015. "Definitions and Facts" has also been shown at Poppositions in Brussels and is now on tour to Oslo, Berlin and Belgrade.
Choreography: Malin Elgán | Dancer: Polina Akhmetzyanova | Sound: Sophie Helsing | Costume: Cornelia Blom | With support from The Swedish Arts Council, The Swedish Arts Grants Committee and City of Stockholm | Thanks to Ccap