D.G.U.Y.C.D.: TEICHMANN & LEICHTMANN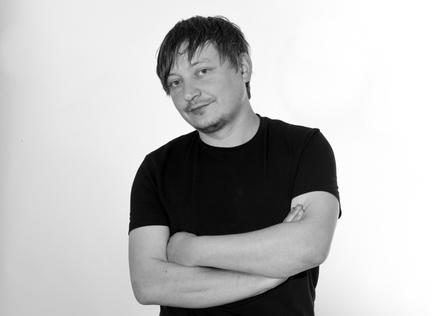 DGUYCD: TEICHMANN & LEICHTMANN
"Don't give up - you can dance!" is a series of dancemusic beyond style hosted by The Vulva String Quartett a.k.a. Hanno Leichtmann. The VSQ invites fancy people every night to play out the finest electronic music for your dancing & hangout pleasure! Tonight's special guest: ANDI TEICHMANN!
Doors & start 22:00h | Donation at the bar!

Andi Teichmann ist eine Hälfte des Elektronik und DJ Duos Gebrüder Teichmann.
Festgetretene Genregrenzen haben die beiden Brüder längst hinter sich gelassen. Neben ihrem DJ und Musiker Dasein organisieren die Brüder mit dem Goethe Institut Musikprojekte in Afrika oder Asien, geben Workshops in Kabul oder remixen auch mal das Ensemble Modern.
Wenn es eine Konstante in Andi Teichmanns musikalischer Laufbahn gibt, so ist es die Neugier. Schon während seiner Kindheit gründete er eine Punk Band. Dann spielte er Indiemusik mit beigeGT und wurde ein House-DJ, -Produzent und -Labelmacher. In der jüngeren Vergangenheit entdeckte Andi Teichmann seine Liebe für Neue Musik und taucht in die musikalische Gegenwart Afrikas ein.
http://soundcloud.com/gebrueder-teichmann
soundcloud.com/thevulvastringquartett
Doors & start 22:00h