dieb13 / Billy Roisz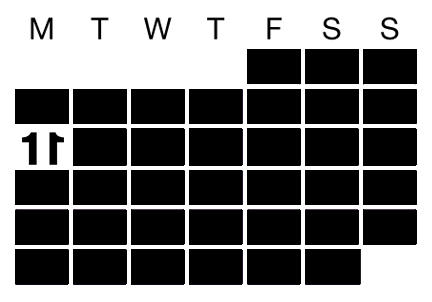 11. MONTHLYUNTITLEDACTS&UNSTABLESYSTEMS
110411 : dieb13 & Billy Roisz

www.1111111111111111111111.com

dieb13
dieter kovačič born in 1973
school and various studies in vienna. since the late 80ies he has worked continuously in rendering cassette players, vinyls, cd's and harddisks into instruments.
solo appearances as dieb13, dieb13, dieb14, bot, echelon, dieter bohlen...
permanent collaborations include: eh, NotTheSameColor, siewert/dieb13, erik.M/dieb13, dieb13 vs. takeshi fumimoto, swedish azz, phil minton/dieb13, john butcher group
founder of the klingt.orgestra
performances at various international festivals and locations including: phonotaktik wien, sonicacts amsterdam, beyond innocence osaka, lmc festival london, electrograph athens, maerzmusik berlin, kammermusiktage witten, musiktage donaueschingen, wien modern, musee de art moderne strasbourg, worldinformation.org beograd, turningsounds warszawa, piksel bergen, donaufestival krems, batofar paris, university of colorado springs.
distributed by 1.8sec, absurd, amoebic, antifrost, charhizma, doc, durian, en/of, erstwhile, filmarchiv austria, for4ears, grob, hathut, mego, orf, pilot.fm, rhiz, sixpack, staalplaat,transacoustic research, unframed recordings.
music for theater-, opera- and videoproductions and installations.
runs the internet platform klingt.org
dieter kovačič is a conscientious copyright-objector and lives in vienna fuenfhaus
http://dieb13.klingt.org
Billy Roisz
Lives and works in vienna.
Video- and soundexperiments in the context of performance, installation and cinema.
Specializes in feedback video and video / sound interaction - using monitors, cameras, video mixingdesks, a selfbuilt videosynth, computer, e-bass and turntables for video and sound generating.
Her videoworks are distributed by sixpackfilm.
Member a.o. of SKYLLA (/w Silvia Faessler), NotTheSameColor (/w dieb13), AVVA (/w Toshimaru Nakamura), CILANTRO (/w Angelica Castello), subshrubs (/w Angelica Castello/Maja Osojnik/Katharina Klement and eh (/w dieb13/Burkhard Stangl).
She has also performed a.o. with Martin Siewert, Anat Stainberg, Sachiko M., Alvin Lucier, Martin Brandlmayr, Otomo Yoshihide, eRikm, Peter Kutin, Jan Machacek, Michaela Grill, Nic Collins and Metamkine.
Int. Film/Music Festivals - selection of screenings/installations and/or live performances: IFF Rotterdam 02/03/05/07/09/10/NL, EXIS Seoul 05/07/09/KR, SONAR 02/03/04/05/07/ES, Imageforum Tokyo 03/08/JP, Tampere Filmfestival 04/FI, Ann Arbor Filmfestival 04/USA, Feedback: Order from Noise UK 04/UK, UNYAZI 05/ZA, FBI Osaka 05/JP, SONIC ACTS XI/NL, DONAUFESTIVAL 06/09/10/AT, TAKTLOS 06/CH, Kill Your Timid Notion 07/UK, The Long Weekend/Tate Modern 07/UK, Relay Seoul 07/10/KR, LMC Festival 07/UK, Edinburgh Filmfestival 09/10/UK, What´s up.../Montreal/Winnipeg2010/CA, GREC2010, MACBA/ES, Belluard 2010/CH....