d+m : Ana Bilankov // Kimi Hanauer // the Liz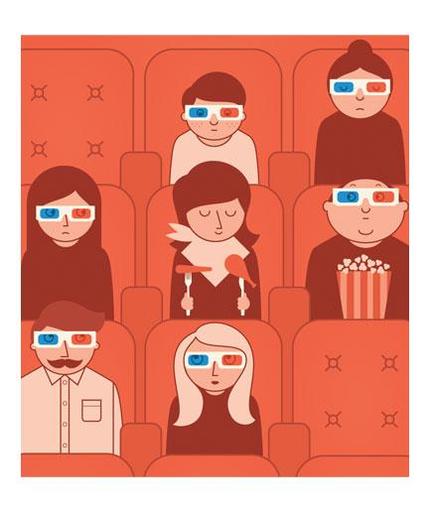 series dinner and a movie #1 (**no dinner served)
---
Ana Bilankov's "New Town Future Film" (18mns, Eng)
Bilankov presents the Berlin premiere of her new short "New Town Future Film", about a real and at the same time imaginary place in the future. Water, moving ships, crane, workers, garbage, industrial architecture, highway in the background, American flag, darkness, light, beauty - all part of a hybrid no-space. The city is New York, but it could be anywhere. It is a place between utopia and distopia, with references to the post-industrial landscape and ecological problem which is concealed. Inspired by Robert Smithson's Photostat "Proposal for a Monument at Antarctica".
Film support provided by: Berlin Senate Cultural Affairs Department; HAVC Croatian Audiovisual Center; Residency Unlimited, Brooklyn, New York; Film/Video Studio Program, Wexner Center for the Arts, Columbus, Ohio, US.
---
Kimi Hanauer's 'If I Ruled the World'
Kimi Hanauer presents her PRESS PRESS publication 'If I Ruled the World', an evolving work taking inspiration from the Nas classic, "If I Ruled The World" (It Was Written, 1996), in order to facilitate artistic collaborations and conversations between a range of Baltimore-based (Maryland, USA) creatives and activists. In their responses, contributors present their most positive visions of the world, and by doing so are able to thoughtfully analyze and investigate the nuances within the struggle for equity in the city of Baltimore and the active role of artists within the pursuit for social change.
*Press Press is an interdisciplinary publishing initiative based in Baltimore City that uses publications (defined as any action which creates or gathers a public) in order to break down hierarchical structures, foster collaborative relationships and give form to works which would otherwise be inaccesible. In 2015-2016 Press Press initiated If I Ruled The World,
www.ifiruledtheworld.info // www.presspress.info // www.kimihanauer.com
---
After the great success of their 'Book of Birds' interdisciplinary project, ausland welcomes The Liz in concert, de-feathered and de-boned, for an improvised set.
Liz Allbee (trumpet) / Liz Kosack (synthesizer) / Korhan Liz Erel (electronics)
http://lizkosack.wixsite.com/theliz
---
Guest Bartender/Background Music Curation by writer/textualist/poet and researcher Maru Mushtrieva !!
++++++++
series 'dinner and a movie'
what is it?
in a distant part of the world, 'dinner and a movie' is a call for a night on the town - an evening of pleasure, curiosity, enlightenment, frivolity and more. at its core lies an exceptional variety of stimulations - from food, beverage, the new restaurant you've wanted to check out downtown, conversation, a film, the late-night ice cream joint next to the sleek wine bar, and whatever might happen thereafter. our series hopes to recreate this multitude of informations, but on terrain that is decidedly more bizarre. there won't always be a movie. and you'll probably never get dinner. but we promise your brains will be tantalized in more ways than one.