d&m -- Favre // May // TriTop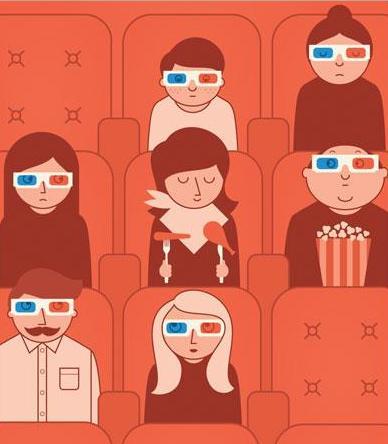 series dinner and a movie (***no dinner served)
doors 20h, start 20h30
Laurence Favre screens her short film Nwa-Mankamana (8mm to HD, 28mm, 2013)
About the film: A swiss missionary leaves for South Africa in the late 1940s. During 25 years she records the daily life and official events; work and holidays, anniversaries, shared moments. Years go by and the images are stocked in a box, with this double memory, individual and collective. A personal a look on the world, revealing both a local and fragmentary testimony, as well as on a wider level, life in a mission station in the heart of a country in the grips of racial segregation. Through a dialogue between words and images, the film deconstructs the filmer's point of view by making up a subjective portrait.
About Laurence: Laurence Favre's work is driven by an interest for problematics such as identity, the construction of collective memory, and relation of Men with his environment. She explores them through film, photography and words, inspired by people and environments she meets.
The porous nature of the border between « fiction » and « reality » plays a major role in her work, as playground for the exploration of the human experience and social life as a construction. She is an active member of the artist-run analogue film lab LaborBerlin (http://www.laborberlin-film.org/)
More info here: https://vimeo.com/laurencefavre
Kitty May gives a presentation on "Sex Ed for Grown-Ups: The Art of Unlearning"
About Kitty: Kitty May is an educator and therapist who believes that open, honest conversations about sex can change the world. Kitty has a psychotherapy practice in Prenzlauer Berg and is the Director of Education at Other Nature, Berlin's alternative sex shop. She runs regular workshops in Berlin and beyond on topics including Reclaiming Sexuality, Demystifying Orgasm, and Communicating Desire. An advocate of life-long learning, Kitty is proud to say that she has answered sexual questions from people aged 8 to 80.
More info here: www.kittymay.com // http://other-nature.de/
TriTop perform in trumpet trio, with Liz Allbee (tp, electr.), Sabine Ercklentz (tp, electr.) and Birgit Ulher (tp, radio, speaker, objects) - using pitch, noise, and extended technique to create pop, hiss, whistle and drone-warbling landscapes ...
Hear them here: https://soundcloud.com/user-220136580
Also here - www.lizallbee.net/ // https://de.wikipedia.org/wiki/Sabine_Ercklentz // www.birgit-ulher.de/
Plus special guest bartender+playlister, musicologist/theorist/positivist Monika Zyla!!
++++++++
series 'dinner and a movie'
what is it?
in a distant part of the world, 'dinner and a movie' is a call for a night on the town - an evening of pleasure, curiosity, enlightenment, frivolity, engagement and more. at its core lies an exceptional variety of stimulations - from food, beverage, the new restaurant you've wanted to check out downtown, conversation, a film, the late-night ice cream joint next to the sleek wine bar, and whatever might happen thereafter. our series hopes to recreate this multitude of informations, but on terrain that is decidedly more bizarre. there won't always be a movie. and you'll probably never get dinner. but we promise your brains will be tantalized in more ways than one.