Ela Stiles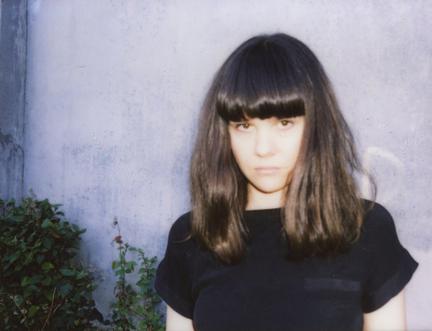 Digital in Berlin presents:
Ela Stiles (Sydney / Bedroom Suck Records)

+ pre- & aftershowparty: Lucrecia Dalt /// Chez Mieke !
Doors 20:00h - concerts 21:00h | concert @ facebook

Over the years, Ela Stiles has built a name for herself as an adept musician in Sydney's often strange and varied music scene. Moving beyond her work in local favourites Songs, she became a driving force in Melbourne outfit Bushwalking, releasing two records with the band while still based in Sydney and working on numerous projects.
Now, Ela has taken another hairpin turn, revealing a solo record comprised entirely of a-cappella performances. It is her voice alone that fills the listener's ear, and then her voice again, rising and falling in different vocal patterns both rhythmic and melodic, turning in on itself and creating layers of startling sound.
Her work with Nisa Venerosa and Karl Scullin in Bushwalking has obviously influenced these vocal performances, yet there is something beyond the jagged, new-Australiana here. A single vocal becomes far more powerful than amplified sound; the shock of being able to hide nothing is new in a tradition of rock music.
Her self-titled debut record is made up of two parts. Side A was recorded and mixed by Jack Farley at Transient Studios in Melbourne over one weekend. A mainstay in Melbourne music, Farley is responsible for records from Scott & Charlene's Wedding, Twerps, Bitch Prefect, Full Ugly, Beaches and more. He was also the man behind Bushwalking's second record "No Enter" and had spent a lot of time working with Ela.
The B-side, then, is one single vocal drone, self-recorded, run through tape machine and then layered again with more vocal, this time recorded by John Duncan (Silver Moon) "a brickie/labourer who records strictly one project a year".
Pieced together, the record was then mastered in Melbourne by Mikey Young (Eddy Current Suppression Ring et. al.). It is complex and deliberately structured collection of sound, and as a whole is truly powerful.
Ela Stiles: "Kumbh Mela"@ Vimeo
Ela Stiles: "Ela Stiles", review @ SPEX