EVOL / Goodiepal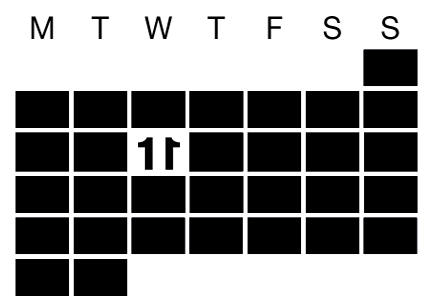 11. MONTHLYUNTITLEDACTS&UNSTABLESYSTEMS
110511 : EVOL & Goodiepal

www.1111111111111111111111.com

EVOL
Since the late nineties, Roc Jiménez de Cisneros and his collaborators have been producing what they call "computer music for hooligans", inspired by geometry, physics, noise, cosmology and rave culture. A vortex of generative basslines, air horns and strangely familiar vocalisations, their music displays a radical and playful approach to algorithmic composition, with works available on Entr'acte, Mego, Presto!?, Diskono, Scarcelight, fals.ch and their very own ALKU.
In 2003 the group started an ongoing series of electroacoustic pieces entitled Punani, built around the implementation of generative techniques and psychedelia in what Kristian Vester defines as Radical Computer Music.
Occasional EVOL members since 1996 have included Stephen Sharp, Rubén Patiño, Miguel Ferrer, Jakob Draminsky Højmark, Joe Gilmore, Anna María Ramos, and Andy Davies. The name of the project comes from Sambucus Ebulus (in Catalan, évol), a herbaceous species of elder with a characteristic foetid smell.
-

Goodiepal

Goodiepal or Gæoudjiparl van den Dobbelsteen, whose real name is Parl Kristian Bjørn Vester, is a controversial Danish/Faroese musician/composer wanted by the Danish police authorities for an unsolved theft from the Royal Academy of Music in Aarhus.[1] [2] The eccentric and self-made Goodiepal has influenced the course of modern music through radical excursions into computer technology and media art. He performs and lectures about his work and ideas worldwide and has so far done about 150 universities around the world according to the Danish newspager Information.[3] Until recently he has been employed as a teacher at DIEM (Danish Institute for Electro-acoustic Music) at the Royal Academy of Music in Aarhus, Denmark. Goodiepal declared intellectual war against the stupidity in modern computer music and media art, which is to say against The Royal Academy of Music, when he quit the job in 2008. As per 2010 he lives somewhere in Denmark or Scotland.