Fahrenheit release concert | Menion | Ale Hop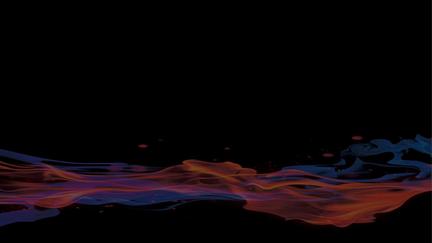 Hoshiko Yamane+Makoto Sakamoto | Menion | Ale Hop
Doors 20:00, Concert 21:00 |
Fahrenheit -
HOSHIKO YAMANE +

MAKOTO

SAKAMOTO
Hoshiko Yamane: A violinist, member of a German progressive band, Tangerine Dream.
Makoto
Sakamoto
: A noise-ambient artist, member of a dance music unit, Sub Human Bros.
It's like two of them having a conversation, everything happens right there on the fly, their sound just goes by how they go and with the sound they create, you will realize you are in that "moment" that passes by. That's where they will get you in.
With having completely different "music" backgrounds, who knows how but they crossed the paths. And that is something that you will be glad about after an hour of experiencing the world that they introduce you to.
Menion
is a project created by Stefano Ferrari - Guitarist, Producer and Composer.
The project originates from the need of telling stories, experiences and impressions through sounds.
His music brings together visionary Electronic with Glitch, Ambient and Post-Rock influences.
https://www.menion.org/


Ale Hop
Alejandra Cardenas (aka Ale Hop, b. Lima, Peru) is a Berlin-based artist, researcher, and experimental instrumentist from Peru. She composes electronic and electroacoustic music, by blending strains of noise, pop, avant-garde, ambient and a complex repertoire of extended techniques for electric guitar and real-time sampling devices which she uses as her sound vocabulary to craft a performance of astonishing physical intensity, saturated of layers of distortion and stunning atmospheres.