Farfara /// Waiting for Spring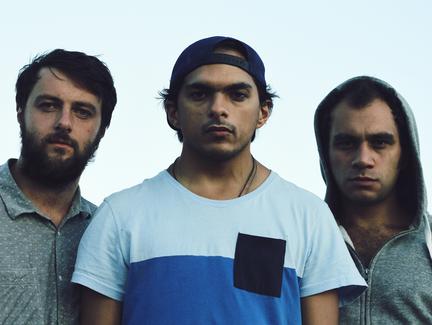 amSTARt presents:
FARFARA (Berlin / Istanbul)
Impro-Kraut-Psychedelik mit Gitarre, Bass, Synths und Drums. Der Missing link zwischen Muse und Slint.
farfara.bandcamp.com | live session @ youtube | facebook.com/farfaramusic
WAITING FOR SPRING
Audio-visuelles Projekt von Kubilay Mert Ural. Offene Gitarren-Kompositionen.
@ vimeo

Doors 21:00, Start 22:00 | @facebook | VVK/pre-sale @ koka36 | AK 9-10 EUR
Farfara sind eine dreiköpfige Band von Musikern aus Istanbul und Berlin, die seit ihrer frühen Jugend zusammen Musik machen. Nach Unmengen von Homerecordings und Live-Shows und durch ihren unstillbaren Durst nach Improvisationen hat die Band ihren Weg vom Shoegaze und Ambient Rock hin zu einem psychedelischen, krautrockig getriebenen Sound eingeschlagen.
Ätherische Gitarreneffekte mischen sich mit Schlagzeug, Bass und Synths zu einer allumfas-senden Sinneserfahrung.
Durch den Umzug ihres Sängers und Gitarristen Etkin Çekin nach Berlin und seiner bemerkenswerten Umtriebigkeit als Solo- und Gastmusiker in der experimentellen Musikszene der Stadt hat die Band einen weiteren Schritt in ihrer musikalischen Entwicklung unternommen.
Farfara are a three-piece originating from Istanbul, who have been playing together since their early teenage years.
A host of bedroom recordings, live shows and an unquenchable thirst for improvisation has seen the band develop from their early days of
shoegaze and ambient rock to a more psychedelic kraut-driven sound. Ethereal guitar effects mix with drums,
bass and synths to create an all-encompassing, visceral experience.
Waiting for Spring
is an audio/visual project of Kubilay Mert Ural from Istanbul/Turkey. Formless guitar
compositions melts with videos.Shoegaze elements become secondary while seeking for the cinematic feel.
https://vimeo.com/28053091
***
- gefördert durch das Musicboard Berlin -