Film: Learning to Listen + Live: Ankersmit + Chan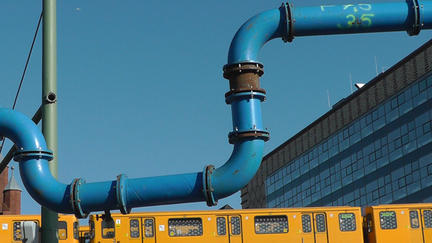 A Film about Sound: Learning to Listen - Berlin Premiere
Q & A session with director Daniel Linn-Pearl
+ Thomas Ankersmit (Serge modular synthesizer and/or computer) live
+ Kevin Ka Wei Chan (cassette loops, prepared tape players) live
biegungen im ausland present a new film about experimental sound-making. Q & A session with director Daniel Linn-Pearl & performances by Thomas Ankersmit and Kevin Ka Wei Chan
Featuring: Ed Baxter, Clive Bell, Kevin Chan, Viv Corringham, Peter Cusack, Paul Freeman, Sylvia Hallett, Ig Henneman, Derek Holzer, Christina Kubisch, Willem de Ridder, Carsten Seiffarth, Jasper Stadhouders, J Milo Taylor, David Toop.
Learning to Listen is a documentary film crossing the dividing lines of experimental music and Sound Art. It is a series of accounts from established artists discussing their work in relation to shifting movements in creative thought and process. The sonic sense is explored through performance, improvisation, technology and sound art. Learning to Listen intends to inform a new audience of work beyond the confines of commercial and traditional sound making. Discourse takes place across the cities of London, Berlin and Amsterdam.
For more information: http://www.learning-to-listen.info
Thomas Ankersmit
Thomas Ankersmit is a musician and installation artist based in Berlin and Amsterdam. Since 2006 his main instrument, both live and in the studio, has been the Serge analogue modular synthesizer. Physical and psychoacoustic phenomena such as sound reflections, infrasonic vibration, otoacoustic emissions, and highly directional projections of sound have been an important part of his work since the early 2000's.
Kevin Ka Wei Chan
Kevin Ka Wei Chan is an artist and musician from London whose work focuses on the manipulation of redundant and discarded audio technology. He performs using homemade cassette loops and prepared tape players; building live soundscapes that move through ambience, noise and abstracted rhythms.
Doors: 8:30 pm
Film start: 9:00 pm