François Michel
Submitted by
caribu
on Sat, 2012-01-21 15:29.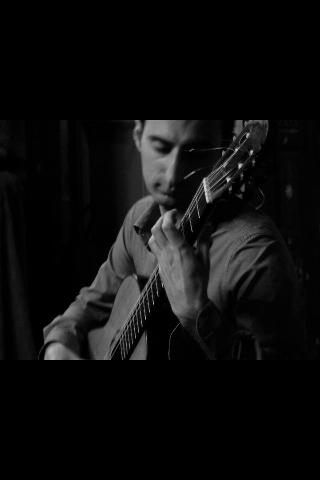 French guitarist François Michel has studied at the Conservatoire National Supérieur de Musique de Paris (Cnsmdp) with Olivier Chassain, and also had the opportunity to work with major guitar figures like Roland Dyens, John Williams, Gérard Abiton and Sergio Assad. Since his guitar debuts, he has given concerts troughout Europe, also playing in Japan during the year 2008, with the young Japanese saxophone player Masanori Oichi. Particularly involved in contemporary music, he is a former member of Ensemble Hodos, grouping both jazz and classical musicians, which regularly performs works by composers like Christian Wolff, Philip Corner, Roman Haubenstock-Ramati…
Also interested in musicology, François Michel graduated in Esthétique at the Cnsmdp and holds a Master degree for his research on Toru Takemitsu's music.
Currently teaching at the Conservatoire d'Evry, near Paris, he got his Certificat d'Aptitude in 2009.