George Donchev
Submitted by
Mathias
on Wed, 2011-11-30 14:56.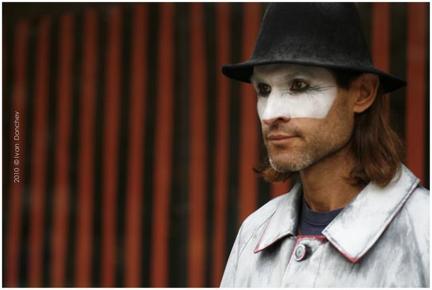 George Donchev, double bass
EDUCATION
2002-2005 Dominica Jungle School of Music
1993-1995 Berklee College of Music
1989-1992 National Music Academy " Pancho Vladigerov "
TOURS and CONCERTS
Austria, Germany, Chech Republic, Greece, Turkey, Sweden, Finland, U.S., Serbia, Netherlands, North Korea, Romania, Brazil, Mexico, Swisserland, France, Luxemburg, Italy
ARTISTS and BANDS
Nat Mugavero, Hal Crook, George Garzone, Bob Moses, David Berckman, Nigel Kennedy, Joe Maneri, Bert Seager, Joe Hunt, Antony Donchev, Jacques Schwarz-Bart, Tim Ray, Ralph Peterson, Theodosii Spassov, John Lockwood, Eddie Kirkland, Bob Gulotty, Cuong Vu, Danilo Perez, Tommy Smith, Tony Malaby, Stoyan Yankulov, Rossen Zahariev, Tino Derado, George Schuller, Chris McDermott, Arabel Karajan, Chiara Chivelo, Marko Djordjevic, Ian Froman, Stephan Belmondo, Jeff Williams, Milcho Leviev, Sebastian de Krome, Gunter "Baby" Sommer, Franz Kogelmann, Mark Simmons, Anatoly Vapirov, Sophie Duner, Ialduz Ibrahimova, Manu Codjia, Anthony Wonsey, Acoustic Version, Nasekomix.
Also played a jam with Wynton Marsalis Sextet for over two hours, hhh :)
... with George Benson, Billy Cobham and Randy Brecker too.