Gino Robair
Submitted by
Mathias
on Thu, 2019-10-03 23:10.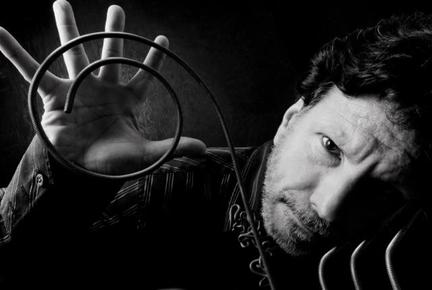 Gino Robair has created music for dance, theater, radio, television, silent film, and gamelan orchestra, and his works have been performed throughout North America, Europe, and Japan. He was composer in residence with the California Shakespeare Festival for five seasons and served as music director for the CBS animated series The Twisted Tales of Felix the Cat. His commercial work includes themes for the MTV and Comedy Central cable networks.
Robair is also one of the "25 innovative percussionists" included in the book Percussion Profiles (SoundWorld, 2001). He has recorded with Tom Waits, Anthony Braxton, Terry Riley, Lou Harrison, John Butcher, Derek Bailey, Peter Kowald, Otomo Yoshihide, the ROVA Saxophone Quartet, and Eugene Chadbourne, among many others. In addition, Robair has performed with John Zorn, Nina Hagen, Fred Frith, Eddie Prevost, Thinking Fellers Union Local 282, Myra Melford, Wadada Leo Smith, and the Club Foot Orchestra.
Robair is a founding member of the Splatter Trio and the heavy-metal band, Pink Mountain. In addition, he runs Rastascan Records, a label devoted to creative music.
As a writer about music technology, Robair has contributed to Mix, Remix, Guitar Player, and Electronic Musician (EM) magazine, where he was an editor for 10 years. He is the author of two books, including The Ultimate Personal Recording Studio (Thompson; 2006).