Hecker / Alberto de Campo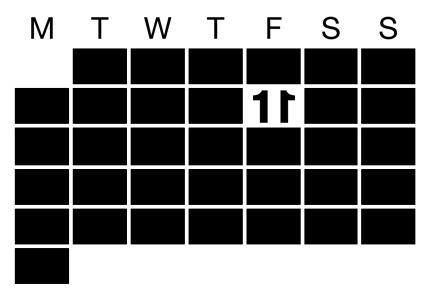 11. MONTHLYUNTITLEDACTS&UNSTABLESYSTEMS
110211 : Hecker / Alberto de Campo.

www.1111111111111111111111.com

ALBERTO DE CAMPO
(* 1964) studied classical composition and jazz guitar in Austria. As guest researcher and later research director at CREATE, UC Santa Barbara, he worked with Curtis Roads on experimental synthesis instruments, and wrote the tutorial for SuperCollider2. He taught at the IEM Graz, and at the Academy for Media and Arts (KHM) Cologne. There, long term collaborations began with Florian Hecker, earweego, the band powerbooks_unplugged, and realtime research. In 2004/2005, Alberto de Campo held the Edgard Varèse guest professorship for Electronic Music at TU Berlin.
From 2005-2007, he was lead researcher in the SonEnvir project at IEM Graz, where an interdisciplinary team of scientists studied the applicability of sonification in diverse fields. With the team, de Campo wrote numerous publications, and organised a concert of sonifications of social data for the ICAD 2006 conference in London. In 2007 he became professor for Music Informatics at the Institute For Music And Media (IMM), Robert Schumann Music University Düsseldorf, and since 2009, he is Professor for Generative Art/Computational Art at the Institute for Time- based Media, Arts University Berlin (UdK).
-

FLORIAN HECKER
In his installations and live performances, Hecker deals with specific compositional developments of post-war modernity, electro-acoustic music as well as other, non-musical disciplines. He dramatizes space, time and self-perception in his sonic works by isolating specific auditory events in their singularity, thus stretching the boundaries of their materialization. Recent solo exhibitions include MMK, Museum für Moderne Kunst Frankfurt, IKON Gallery, Birmingham and Chisenhale Gallery London, all in 2010. In addition, he has an extensive discography including Haswell and Hecker, Blackest Ever Black (Electroacoustic UPIC Recordings), Warner Classics, 2007 and Acid in the Style of David Tudor. Editions Mego, 2009.