Imari Kokubo
Submitted by
florian
on Sun, 2023-08-27 21:32.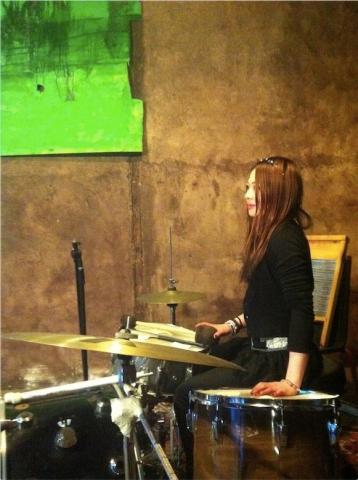 Imari Kokubo begann im Alter von zehn Jahren mit dem Schlagzeugspielen. Sie professionalisierte sich am Musicians Institute Tokyo (MI Japan). Nach ihrem Abschluss dort, spielte sie in verschiedenen Rockbands und arbeitete als freie Mitarbeiterin für SDM Sony Japan. Nach der Auflösung ihres Projekts Numb im Juni 2011, das ab 2006 hunderte Shows in ganz Japan spielte, zog sie nach Paris um mit der Band Teleferik ein Studio- und ein Live-Album aufzunehmen. Imari Kokubo lebt und arbeitet seit 2014 in Berlin.
+++ english +++
Imari Kokubo started drumming when she was ten. Later she increased her skills at the Musicians Institute Tokyo (MI Japan). After graduating, Imari Kokubo participated in various rock bands and worked as a freelancer for SDM Sony Japan. After the breakup of her project "Numb" in june 2011, which started in 2006 and has played over hundreds of shows touring whole japan, she moved to Paris, France, to join the Band "Teleferik" for one studio & one live album. In May 2014, Imari Kokubo relocated herself in Berlin, where she currently lives & works on/with several projects.