Inky Lee
Submitted by
Luzi
on Mon, 2023-06-12 10:48.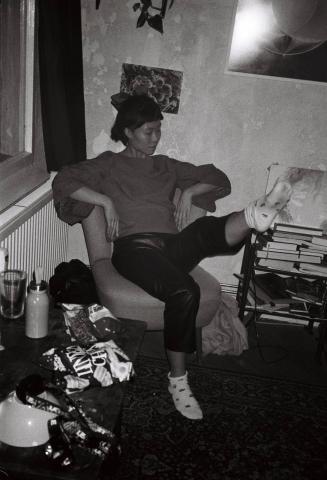 Inky Lee (they/them) is a multidisciplinary artist and a writer living in Berlin. Inky's work focuses on amplifying the voices of marginalised individuals and communities. This interest initiated from untangling their own knotted experiences of marginalisation through their artistic practice. From this personal place, Inky's viewpoint has widened to researching collective experiences of marginalisation. In their work, Inky looks for ways to be direct and tender at once.
Inky was an artistic director for the performance "Floating Roots", which premiered in Tanzfabrik Berlin (2022). The work told the stories of 1.5 generation immigrants living in Germany. Inky was the artistic director for the experimental writing platform, "Right Now", which portrayed the perspectives of the marginalised individuals in the independent performance scene in Berlin (2020-2021). Their music album, "one of many" (2020), was presented as a part of "Sound of Berlin #10" by LOLA Magazine. The album sings about the life of an illegal immigrant worker and a mother.