Israel Martínez
Submitted by Anonymous on Fri, 2015-02-27 13:48.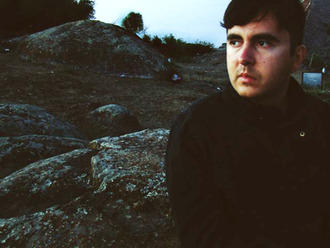 Born 1979 in Guadalajara (Mexico), lives in Zapopan (Mexico).
Freelance electronic musician, laptop performer, sound artist and multidisciplinary artist. Since 2007 he has taught (sound art, sound in contemporary visual art) at various institutions in Mexico, as well as being active as a journalist and critic.
Education (electronic music and sound art) at the Mexican Center for Music and Sound Art (Centro Mexicano para la Música y las Artes Sonoras, CMMAS).
Martínez has received composition commissions from numerous institutions in Mexico; his composition Mi Vida received an Award of Distinction in the Digital Musics category of Prix Ars Electronica 2007.
Israel Martínez's work as a multidisciplinary artist is centered in work with sound. It encompasses a broad spectrum of activities, among them experimental and non-academic electronic music, performance actions, video, installations and site-specific projects, and collaborations with filmmakers and visual artists. He is a co-founder of the Mexican label Abolipop and artistic head of the electronica project Nebula 3. Since the mid-1990s, he has contributed to Mexican publications as a journalist on alternative music and culture. (www.berliner-kuenstlerprogramm.de/en/gast.php?id=1213).