James Edmonds: film screening & artist talk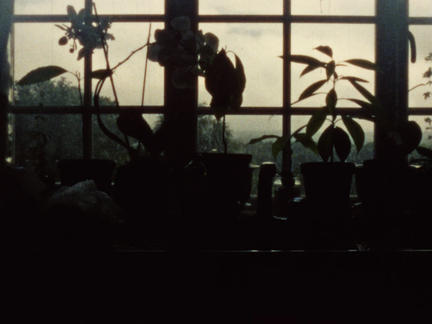 screening of films by -
& artist talk with
James Edmonds
jamesedmonds.org

doors: 20:00 | start 20:30
programme:

Inside/Outside, 2008/2015, super8, 6min colour, soundtrack
Fragments/Structures (42 Fragments of Brighton), 2006-07/2015, super8, 5:30min, colour, soundtrack
Movement and Stillness, 2015, super8, 11min, colour, silent
Overland/Conversations (parts1-3), 2016, 22min, super8, colour+b/w, soundtrack
total running time: 45 mins
James Edmonds is an artist filmmaker from the UK living in Berlin and London. His practice centers on a personal poetics in which the nature of recording, when approached from the materiality of analogue film, offers a tangible surface for what is intangible and fleeting - our personal experience, inner worlds, thoughts and reflections. He has presented screenings and exhibitions at various venues, project spaces, galleries and cinema events, including Fronteira Festival Brasil, The Temenos Screening Kino Xenix Zurich, Another Vacant Space Berlin, Mystetskyi Arsenal Lavra Kiev and ACCEA Armenia. Since 2015 he also curates the monthly film series Light Movement in Berlin.