Jasmina Machina
Submitted by
caribu
on Tue, 2009-01-20 09:42.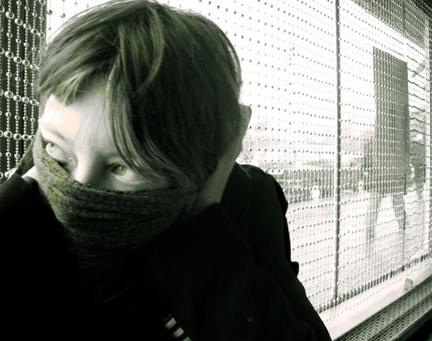 Some text lifted from Jenny Woolworth's Women in Punk Blog, where you can also find an interview with Jasmina Machina:
Jasmina Maschina is the solo project of Berlin based artist Jasmine Guffond. Jasmine Guffond is from Australia, but lives in Berlin now. She plays in the experimental electronic duo minit. She released her first solo album The Demolition Series on Staubgold in April 2008. It's beautiful. Kind of folk, kind of loop-y, kind of electronic, kind of like distilling grit and pleasure into nuanced soundscapes, it perfectly matches the gap between her interests in folk music and her background of working with electronic sound.
'Really and truly there are no low points or filler tracks here, the songs, changing pace and instrumental colouring through out are always consistent in songwriting flare, harmonic homing and rich, accomplished and soothing playing. I can see this appealing to anyone and everyone and not just folk fans as the Demolition Series is a collection of great tuneful, well written and conceived tracks, performed with great passion, feeling and depth. One of the high points of this year and surly the debut album of the year.'
- Roger Batty, Musique Machine
Another interview with Jasmina Machina, this time audio only, can be found at schallundraum.com