Jemima Foxtrot
Submitted by
Luzi
on Mon, 2023-06-12 10:00.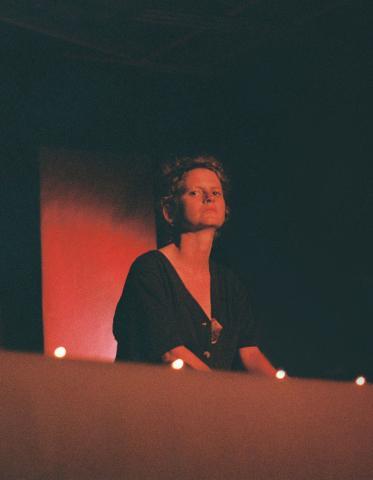 Jemima Foxtrot a writer, performer, theatre-maker and facilitator working in the UK and Germany.Jemima's roots are in performance poetry and song but she now works in fields including theatre, production, education, curation and activism and writes prose and non-fiction as well as poetry.

She has written several critically acclaimed works for the stage and has toured her work internationally including to Singapore, Australia and Sri Lanka.
She has written two collections of poetry: All Damn Day (Burning Eye Books, 2016) and A New Game (Burning Eye Books, 2022). Her third collection of poetry, Treasure, will be published by Bad Betty Press in 2024. She has written poetic commissions for many organisations including the BBC, The Tate and Channel 4.

She is a survivor of childhood sexual abuse (CSA) and a founding member and director of Kindreds Creatvies. Kindreds Creatives runs creative workshops for survivors of CSA, led by survivors of CSA.