Joanna G. Auguri + Andrée Burelli + Mario Verandi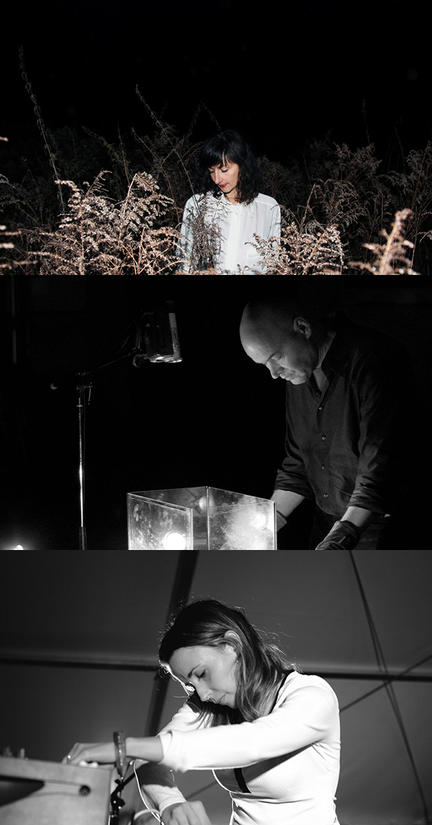 3 solo live concerts by
Joanna Gemma Auguri
joannagemmaauguri.com
joannagemmaauguri.bandcamp.com
Mario Verandi
marioverandi.de | linktr.ee/marioverandi
Andree Burelli
bodyverse.net | andreeburelli.bandcamp.com

Doors 20:00, Concerts 20:30
10 EUR (at the door / Abendklasse)
- current covid precautions apply -
@facebook
Listening to the music of Joanna Gemma Auguri is like opening a door to a sacred room. Because she couldn't carry a church organ, she chose the accordion for her musical interpretations. She invites you into a private space where a broken heart is allowed to beat at its own pace. Growing up between two countries and cultures shaped her into an artist who stands out with unusual instruments and unique voice. The live concerts are reminiscent of a ritual and are a profound dialogue with the audience. The accordion as a drone instrument, like a breathing time machine. Joanna Gemma Auguri's new album was recorded on tape during the first Corona Lockdown. "11" is a prime number which stands for dreamers and idealists - and for new beginnings. Based on an intense mixture of dark folk, melancholic cinematic pop, avant-garde sounds and poetry, this extraordinary album deals with loss, identity and biographical breaks.
Andrée Burelli is a composer and an educated instrumentalist, whose practice focuses on electroacoustic music, specially on voice, strings and sound synthesis. She has self-released and released numerous LPs in physical format through Lontano Series, Rohs! Records, Sunrise Ruby Records and American Dreams Records among others, garnering positive reviews from Bandcamp Daily, Groove Magazine and mentions at KEXP Radio Seattle, Radio Hannover, NTS and more. She has recently won the artistic residency Amplify Berlin with Darkstar (Warp Records), a commission by the Spatial Sound Institute and a Musikfonds Grant for composition. She has mixed Podcasts for Rinse France Paris and Cashmere Radio in Berlin.
https://bodyverse.net
Mario Verandi is an Argentinean-born composer, musician and sound artist living in Berlin. His output is wide-ranging and include electroacoustic and experimental music, music in modern classical and ambient style, live electronic performances as well as sound installations. He has performed in several European festivals such as Donaueschinger Musiktage, Multiphonies-GRM (Paris) and Märzmusik (Berlin). He has also collaborated with several musicians and visual artists His works were released by Time Released Sound (USA), EMF (Electronic Music Foundation, New York), Edition RZ (Berlin) and Play Loud! Productions (Berlin) and also appear on several compilation records. He was a guest artist of the Berliner Künstlerprogramm.
Media partner: Digital in Berlin
this is a guest concert of the biegungen im ausland series