John Tilbury
Submitted by
caribu
on Mon, 2012-07-30 21:26.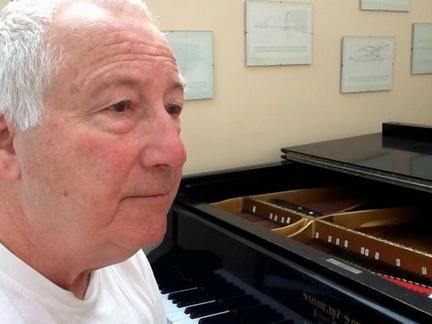 John Tilbury won a piano scholarship to the Royal College of Music in London where he studied with Arthur Alexander. He subsequently became a pupil of James Gibb and then went to Warsaw on a Polish government scholarship where he studied with Zbigniew Drzewiecki.
Tilbury has given concerts and broadcasts of new music, including first performances, in many countries around the world. He has worked with many composers - including David Bedford, Howard Skempton, Dave Smith, Michael Parsons, John White, Michael Finnissy, Earle Brown, Morton Feldman, John Cage, Christian Wolf, Terry Riley and Cornelius Cardew. His solo recordings include Cage's Sonatas and Interludes for Prepared Piano, from the seventies, and more recently the music of Cornelius Cardew, Howard Skempton, Christian Wolff and the complete solo piano works of Morton Feldman. His recordings with the Smith Quartet of the complete works for piano and strings are being released on three DVDs, the first of which appeared in 2010, and the second in 2012.
He is also well known as an improvising musician through his membership of AMM, one of the most distinguished and influential free improvisation groups to have emerged in the sixties. More recently Tilbury has gained recognition as an actor, in particular his interpretations of the works of Samuel Beckett and Harold Pinter. Tilbury's biography of the life and work of Cornelius Cardew, Cornelius Cardew - a life unfinished, was published at the end of 2008 and was short-listed (of two) for the Royal Philharmonic prize.