Jonas Kocher
Submitted by
Melodie
on Sun, 2010-11-21 13:30.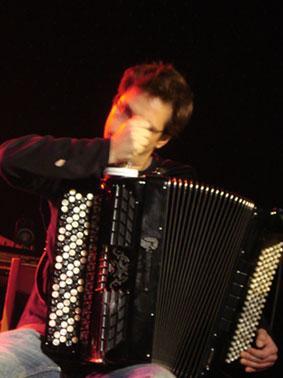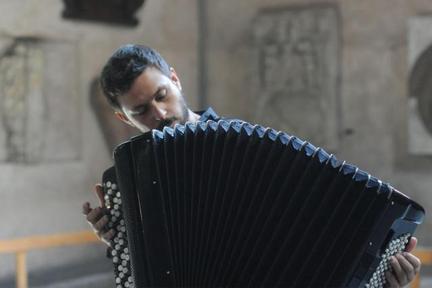 Accordionist and composer, Jonas Kocher was born in 1977 and studied accordion with Teodoro Anzellotti. He collaborates regularly as an accordionist in improvised and conceptual contexts with musicians such Michel Doneda, Christian Wolfarth, Olivier Toulemonde, Alfredo Costa Monteiro, Luca Venitucci, duo Diatribes, Jacques Demierre, Christian Kesten, Gaudenz Badrutt, and Chris Heenan, a.o.. Since 2010, touring in the whole world (Europe, Russia, USA, Japan).
Jonas Kocher's work explores the relationships between tone, noise and silence and the processes of listening. As a composer he realizes projects that are situated between composed theater, installation and concert works. His compositions have been performed at Biennale Bern 2010, Theater Basel, Zentrum Paul Klee, Festival Encuentros Buenos Aires, KlangKunstBühne Berlin, Centre Dürrenmatt Neuchâtel, Festival Concentus Moravie and Zagreb Biennale. He also composes works for radio, dance and theater. Jonas Kocher runs also the label Flexion Records.