Josephine Foster /// Tomi Simatupang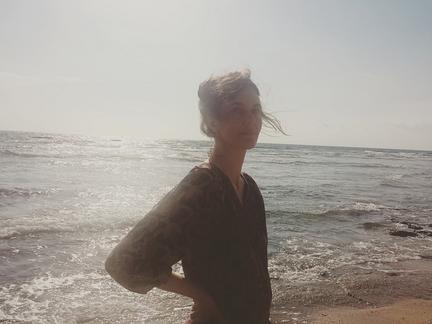 amSTARt presents:
Josephine Foster
solo (playing ausland's grand piano)
www.josephinefoster.info
New Album: "No More Lamps In the Morning"
Tomi Simatupang
www.tomisimatupang.de
soundcloud.com/tomisimatupang
solo
+ DJ Samtbody
Doors 20:00, start 21:00 | @ facebook
VVK@koka36: 12 EUR | AK: 15 EUR
Tomi Simatupang ist ein Meister der Improvisation, mit einer Offen- und Direktheit, die in ihrem Humor manchmal an Helge Schneider denken lässt. Stilistisch kennt er keine Grenzen, lässt traditionelle indonesische Musik auf Jimi Hendrix artige Gitarrensoli treffen ...
Josephine Foster, a North American folk and art song singer & song composer, aspired early to sing eventually delving into classical studies with operatic aspirations, curious to explore that sphere meanwhile wading freely through genres across the musical spectrum. Her music is the music of a maverick and a bohemian spirit shines in the illogical thread and loose unpolished beauty of her archives live and on record. Initially unaccustomed to recording her own voice, she only began to assemble demos of her songs by suggestion, resulting in an odd home recording There Are Eyes Above(2000), an album of ukulele accompanied songs somewhat influenced by Tin Pan Alley, and an album of charming original children's songs, Little Life (2001).
She worked several years as a freelance school and singing teacher in Chicago while playing solo and in musical acts like Born Heller, a project fusing her songs to free improvisation with bassist Jason Ajemian, and The Children's Hour, a collaborative songwriting duo formed with songwriter Andrew Bar with an adolescent audience in mind. In 2004, joined by her occasional psych backing band The Supposed (Brian Goodman on guitar and Rusty Peterson on drums), she released the dramatic folk rock album "All the Leaves Are Gone".
The songs on Josephine's first solo 'studio' album "Hazel Eyes, I Will Lead You" (2005) peculiarly evoke early 20th century folk and blues woven with improvised layers of her own voice and rare instrumental ornaments. A Wolf in Sheep's Clothing, released in 2006, features unorthodox interpretations of 19th century German Lieder, in collaboration with Brian Goodman. 2008 saw the quiet and un-publicized release of "This Coming Gladness" a cycle of her original art-songs draped with unusual rock raiments, with Victor Herrero on electric guitar and percussion by Alex Neilson.
Her 26 intimate and sparse song settings of Emily Dickinson poems,"Graphic as a Star", came out in 2009 on UK label Fire Records. Life in rural Spain with partner Victor Herrero in this period inspired unearthing traditional material there, resulting in "Anda Jaleo" (2010), their intuitive resetting of Garcia Lorca´s piano/voice transcriptions of Spanish songs, and "Perlas" (2011), a personal collection of nearly forgotten Spanish songs performed also with the Herrero family band.
"Blood Rushing" (2012) was recorded in her home state Colorado and took inspiration from distant imagined native rhythms and mythologies in the Rocky Mountains. Recorded in a Boulder yoga studio by Andrija Tokic it featured an ensemble of Victor Herrero on guitars, Paz Lenchantin on bass, Heather Trost on violin, and Ben Trimble on drum.
Foster described her album,"I'm a Dreamer" (2013) as 'saloon-salon'. Working in Tokic's Nashville studio for the first time with fine session musicians such as Dave Roe, Micah Hulscher, and Chris Scruggs, an air of old west blues and waltzes suspend an oneiric landscape.
With "No More Lamps in the Morning" we receive at last a nod to her performance work of extending song and vocal forms into widening orbits, which has long been a staple of her live gigs. The record reveals vulnerable depths of intimate vocal presence enlaced with delicate spoked adornments woven by Herrero, who continues expanding the possibilities of the traditional Portuguese guitar, and a few cello shadows by Gyða Valtýsdóttir.