Kann/Valkeapää
Submitted by
Luzi
on Sun, 2010-01-10 13:00.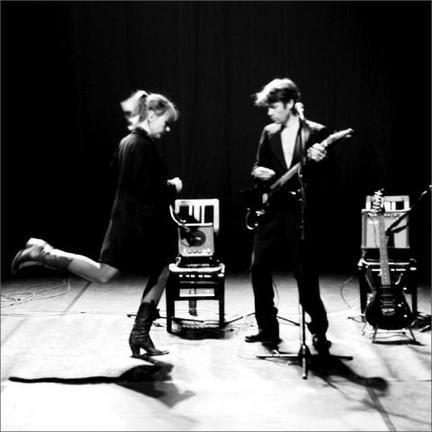 The dancer Kaja Kann and the sound artist Juha Valkeapää have been creating songs since childhood. The repertoire of the duet Kann/Valkeapää consists of very varied pieces. There are two guitars and an overwhelming voice that will however leave space for physical movement. The duet has received both very positive and very negative responses, they have been loved and hated. It is obvious that the band enjoys their performance sharing this delight with the audience even though their songs lack classic structure and easily 
recognizable reprises.