Kulturproduktion im Kollektiv - 15 Jahre ausland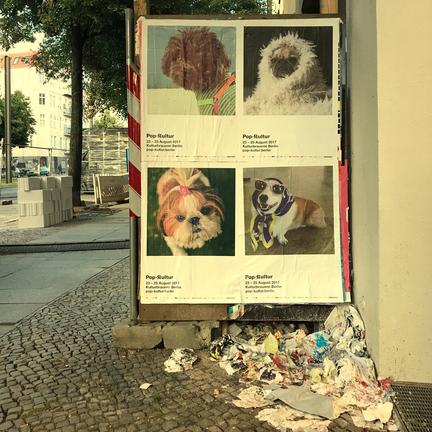 ausland joins this year's edition of Pop-Kultur Festival at Kulturbrauerei for a talk about our experiences in 15 years of cultural production as a collective.
Check out details and the overall festival programme over here:
www.pop-kultur.berlin
[de]
"Kulturproduktion im Kollektiv – 15 Jahre ausland"
Talk mit Gretchen Sigrid Blegen & Tobias Herold
Moderation: Ulrike Rechel
»Wir überbrücken nicht die Lücke zwischen Underground und Mainstream, DIY-Subkultur und Kunst-Establishment, sondern wir sind diese Lücke selbst« – so lautet eine Eigenbeschreibung des auslands. Seit 2002 betreibt ein multinationales Kollektiv den unabhängigen Veranstaltungsort im Prenzlauer Berg. Die Ursprünge liegen dabei sogar noch weiter zurück, in der Hausbesetzerszene der Nachwendezeit. Heute bietet das ausland ein spartenübergreifendes Programm mit Konzerten, Filmvorführungen, Lesungen und Performances und steht Künstler*innen auch als Produktionsort für Proben, Workshops, Aufnahmen und Residenzen zur Verfügung.
Wie zeitgemäß ist das Arbeiten im Kollektiv heute? Welche Erfahrungen wurden gemacht, welche Hürden überwunden und welche neuen Herausforderungen stehen an? Die Journalistin Ulrike Rechel (tip berlin, Frankfurter Rundschau, Theater der Zeit) spricht dazu mit Gretchen Sigrid Blegen und Tobias Herold vom ausland-Kollektiv.
[en]
»Collective Cultural production – 15 Years of ausland«
Talk with Gretchen Sigrid Blegen & Tobias Herold
Host: Ulrike Rechel
As ausland themselves put it, »we don't bridge the gap between underground and mainstream, DIY subculture and art space – we are that gap«. Since 2002, a multinational collective has operated the independent venue in Prenzlauer Berg, but its origins go back even further, to the squatting scene of the post-reunification period. Today, the house offers a platform for concerts, film screenings, readings, performances. Artists will also find opportunities for rehearsals, workshops, recordings, and a residency programme.
How contemporary is collective-oriented work today? What kind of experiences do members share? Which hurdles have been overcome? Which new challenges present themselves? The journalist Ulrike Rechel (tip berlin, Frankfurter Rundschau, Theater der Zeit) speaks about these topics together with Gretchen Sigrid Blegen and Tobias Herold of the ausland collective.
The talk will be held in German.