Lyriklesungen: Berger, Mantovani, Rodo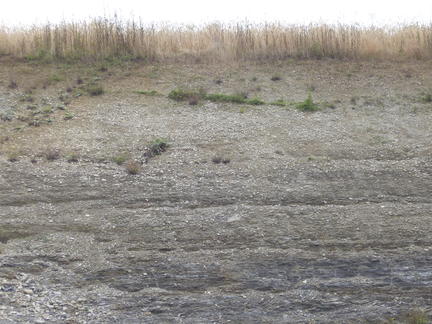 Ein Abend mit Lesungen von Timo Berger, Rafael Mantovani (Port. / Dt.) und Emanuele Rodo.

Geöffnet ab 20 Uhr, Beginn um 21 Uhr | Eintritt 5 EUR
Timo Berger wurde 1974 in Stuttgart geboren. Er lebt und arbeitet in Berlin als Journalist, Herausgeber und Übersetzer aus der Spanischen und Portugiesischen. Zusammen mit Rike Bolte gründete er 2006 das mobile lateinamerikanische Lyrikfestival "Latinale". Letzte Veröffentlichungen (als Herausgeber) "Popcorn unterm Zuckerhut. Junge brasilianische Literatur (Wagenbach, Berlin, 2013) und "De ahí nomás. Poesía de Centro América y el Caribe" (Vox / Germinal, Bahía Blanca und San José, 2013); Als Autor "AmérikaNoAmérika" (Bonobos, Mexico, 2012) und "Ferne Quartiere" (lyrikedition 2000, München, 2008).
Rafael Mantovani wurde 1980 in São Paulo geboren. Er hat Linguistik an der Universität von São Paulo studiert und arbeitet seit 1998 als Übersetzer. Seine Gedichte wurden in Zeitschriften wie Opiniães, Rubato, Rosa und Lado7 veröffentlicht. Sein erster Gedichtband "Cão" erschien 2011 bei dem Verlag Hedra. Er lebt derzeit in Berlin, wo er an der Humboldt Universität Philosophie und Gender Studies studiert. Er war einer der Gäste bei der Latinale - Lateinamerikanisches Poesiefestival 2013.
Emanuele Rodo (born in Rome, 1974): Lives across the border, in Europe. Active in the IT news & media Bereich. He Underwent a set of mutual reciprocal acts of a sentence and passion throughout figurazioni (2004-), and figuræ (2007-), respectively, in the declared manifestos - with Matteo Rovesciato, after T (2007-) - of in folio (2008-, with Manon Greiner), in pianto (2008-, with Dario Fariello) and posto (2009-), a potential lore of coded summits of the above sentence. Later works accompany Beauty as a hermeneutical Tat - e.g., cf. plexæ (2010-).
These realizations have been presented occurred (bzw. records have been pronounced) viz. shown and/or published in Russia, Italy, England, Turkey, Germany, Serbia, Argentina, Belgium, and Iran, a.o.
Recent concerns are in western hermeticism, philosophy of language and foundational aspects of quantum physics extents and innermost relationships between monad and vacuum, on the one hand, and healing, on the other.
So, for a rendering of the Work introduced at Ausland, four guidelines are (in place):
Λυχνος ειμι σοι
τω βλεποντι με. -
Εσοπτρον ειμι σοι
τω νοουντι με. -
Θυρα ειμι σοι
<τω> κρουοντι με. -
Οδος ειμι σοι
<τω> παροδιτη. -