Maarja Nuut
Submitted by
florian
on Thu, 2023-02-23 17:19.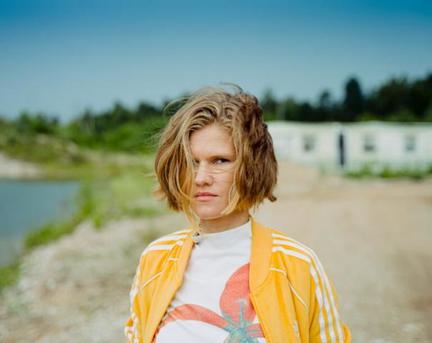 Maarja Nuut ist Sängerin, Geigerin, Elektronikkünstlerin und Komponistin. Ihre Arbeit umfasst ein breites Spektrum an musikalischen Universen. Als klassisch ausgebildete Künstlerin, die mehrere renommierte Musikschulen und -institutionen besucht hat, hat sich Maarja Nuut mit einer ganzen Reihe unterschiedlichster musikalischer Schulen und Fragesgtellungen beschäftigt. In Neu-Delhi studierte sie bei einem Aufenthalt klassische Hindustani-Musik. Ebenso befasste sie sich in der Vergangenheit mit traditionellen estnische Klängen und Tänzen sowie ethnomusikologischer Forschung. In jüngster Zeit lotet sie die Grenzen von elektronischen Klängen und Loops aus. Von Instinkt und Neugier angetrieben, entspringen die Erkundungen Maarja Nuuts inneren Bedürfnis und Wunsch, musikalische Sprachen, Techniken und Ausdrucksqualitäten des jeweiligen Universums zu erforschen und deren Elemente in ihrer eigenen, faszinierende Kunst aufzugreifen.
Maarja Nuut is a singer, violinist, electronic artist, and composer whose work spans a vast range of rich musical worlds. Classically trained and an alumnus of several prestigious music schools and institutions, she's since delved into a number of disparate genres: Hindustani classical music while studying in New Delhi, Estonian archive sounds and dance, ethnomusicological research, and, more recently, the outer limits of looping and electronic sounds. Fuelled by her instincts and curiosity, such exploration comes from an inner need, and a desire to probe each world's musical language, techniques, and expressional qualities – elements she swirls into her own, mesmerising art.