MANOU + GWEM + CHROMO VALDEZ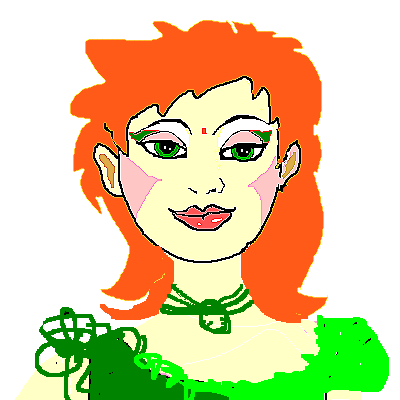 MANOU (D, UK)
Manuela Krause, (auch bekannt als "manou" - Sängerin des Piano Voice Projects "Noujohama", des kürzlich, leider viel zu früh verstorbenen Pianisten Hajo Dierichsweiler) hat in den vergangenen Jahren als Radiomoderatorin den Berliner Aether auf verschiedenen Frequenzen (u.a. Jazzradio) mit ihrem tiefen Timbre berreichert. Mittlerweile hat die Chanteuse Berlin verlassen und lebt in England. Heute nun kehrt sie fuer ein paar Tage nach Berlin, in die "Stadt ihrer Träume" zurück und spielt und singt für uns.
"Brücken"
Eine junge Frau verlaesst Berlin und geht nach England. Dort traeumt sie von ihrer Heimat. Ein bisschen Cabaret, ein bisschen Brecht, Chanson oder Schlager? Aus einem ?Anti Heimweh Programm entsteht ?Brücken"...
jeder song ist eine brücke
aber wo führt sie hin ?
verbindungen
erinnerungen
längst verblasste Gefühle
Sängerin Manuela Krause auf dem Pfad emotionaler Spuren...
ein Liederabend fuer LiebhaberInnen grosser Songs
und grosser Stimmen
ein Wiederhören u.a. mit Liedern von Rio Reiser, Jim Morrison, Alexandra, Peter Maffay, Nico u.v.m.
http://www.myspace.com/missmicrodmanou
+++++++++++
GWEM (UK)
gwEm describes himself as an "Atari ST Old Skool Rave DJ and Heavy Metal dude" which succinctly describes his mad scientist formula of hardcore rave and driving hard rock guitar which has seen success on Berlin's Shitkatapult and Muller records, his own London based label Preromanbritain, and net community Micromusic. gwEm is also known for his Atari ST virtuosity, more than adeqately demonstrated on his latest release, 'The Phatt Demo'. For his live show gwEm pours everything into the test tube and turns up the bunsen burner.
++++++++++++
CHROMO VALDEZ (US, D)
Chris Cacavas´electro alter ego
plays music for androids
mangled by music, trying to return the favor. obsessed with the scent of the combination of "notes" and "sounds". searching for my inner robot. trying to draw an emotional schematic and clone fragments of what brought me here and now. praying for the gifts that some people call mistakes.
http://www.myspace.com/chromovaldez