Marco Fusinato / Pivixki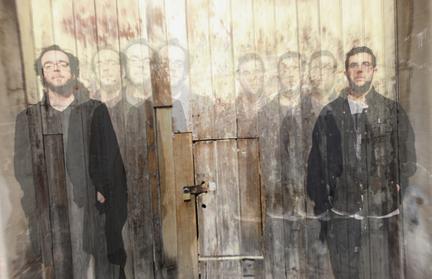 Marco Fusinato is an audio-visual sound artist who resides in Melbourne. His musical biotope: noise and electronica. He occupies himself with electronica equipment and his guitar, or as he says himself: "the use and abuse of my guitar". In 2009 he recorded the album 'Ripping Skies' for Carlos Giffone's famous noise label No Fun Productions. His latest album 'Ambiaxe' was recently described as "a minimalistic slab of noise current". He's already opened for Sunn O))) and Oren Ambarchi and now for Pivixki, with whom he already has a strong connection: he's a part of the Poletopra project with Anthony Pateras.
Pivixki is an Australian duo consisting of Max Kohane (drums) and pianist Anthony Pateras. You can already write a 3-page resume for the latter. Pateras is a multi-instrumentalist who works in the field of modern composition, electronica, avant rock and noise. Kohane plays drums for Australian art-grinders Agents of Abhorrence. Pivixki's debut 'Gravissima' was described as a mix of the "picturesque qualities of Italy's horror-music legends Goblin and the seething musical soundscapes of France's avant-prog troupe, Magma".
PIVIXKI and Marco Fusinato are supported by the Victorian Government
through the Victoria Rocks program