Mary Ocher solo concert /// + DJ Anika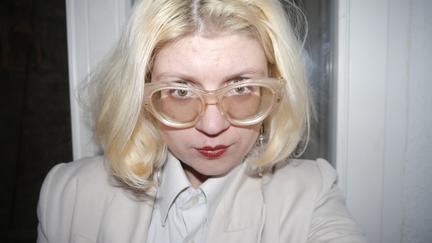 amSTARt präsentiert:
MARY OCHER - solo concert
www.maryocher.com
DJ ANIKA - 7" vinyl only Mix
Doors 20:00, Concert 21:00 | @facebook
pre-sale tickets: 10 EUR @ koka36
tickets at the door: 12-13 EUR
Mary Ocher in a first solo performance in Berlin in over two years - playing ausland's grand piano, and along with the release of the first new single, the politically charged "Arms", released with an EP of remixes.
The new album "The West Against The People" will be released on March 10, on Klangbad.
It was produced with Hans Joachim Irmler of Faust and recorded in two weeks in the fantastic Faust Studio in the south.
The upcoming album contains solo tracks, as well as a few with Mary's two drummers, Your Government and collaborations with Felix Kubin and Die Tödliche Doris, of whom Mary has been a fan since she was a teenager.
"The Endlessness (Song For Young Xenophobes)" - video on youtube
(from new album The West Against The People)