Michael Pilz: Himmel und Erde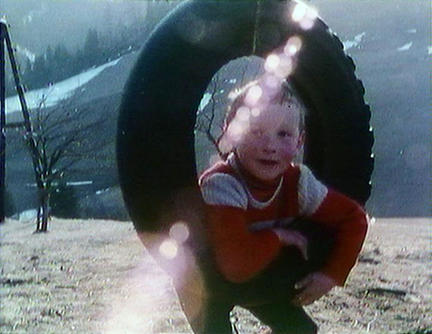 Michael Pilz: Himmel und Erde
film screening + artist talk
www.michaelpilz.at
Doors 20:00, Start 20:30 | @facebook
programme:
Himmel und Erde - I. Die Ordnung der Dinge
Regie: Michael Pilz, Österreich 1979-82 (136')

Himmel und Erde - II. Der Lauf der Dinge
Regie: Michael Pilz, Österreich 1979-82 (149')
- German with English subtitles -
"Heaven and Earth is the fascinating portrait of a mountain village fighting to survive against the powers of nature as well as against economic pressures from outside. A profound reflection on the meaning of life and work, the necessity for relationships and the definite character of our world. Slow and lengthy, this film stands out for its beauty and poetry."
Prix du Jury Oecumenique, 14e Festival International de Cinéma,Nyon, Switzerland October 1982
As a kid Michael Pilz started to work with a Super8 film and photography, but was a choirboy and living in a boarding-school in a monastry, too. Leaving that to attend university, he was overwhelmed by seeing the early films of Jean-Luc Godard, Michelangelo Antonioni and Robert Bresson, and decided for a career in film. For several years he worked for austrian television, but started in 1979 to film his first documentary about farmers living in the alps, that took three years in the making. He says: "I think it's stupid that people always think about 'what' to film. You only need to pick up a camera and film endlessly, and then look at the rushes and see whats on it, before you begin to edit, finding out, what's in it."