Mike Bullock
Submitted by
Melodie
on Fri, 2014-04-25 15:56.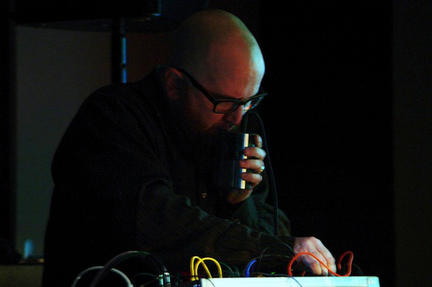 Mike Bullock is a composer, improviser, intermedia artist, scholar based around Boston, MA. His modes of work include electroacoustic composition, installation, drawing, and video. Bullock performs across the US and in Europe, collaborating with a huge range of artists including Pauline Oliveros, Christian Wolff, Steve Roden, Bhob Rainey and Greg Kelley of nmperign, Mazen Kerbaj, and Theodore Bikel.
In 2010 he and Linda Aubry Bullock co-founded Shadowselves, a platform for their new media work. Bullock's music has been released by numerous labels including Intransitive, Important, Winds Measure, Sedimental, Grob, 1.8sec, al Maslakh, and Homophoni. He received a PhD from the Arts Department at Rensselaer Polytechnic Institute in Troy, NY, and has taught and lectured in the US and Europe on field recording and improvisation.