Miriam Jakob
Submitted by
Melodie
on Wed, 2017-01-25 14:09.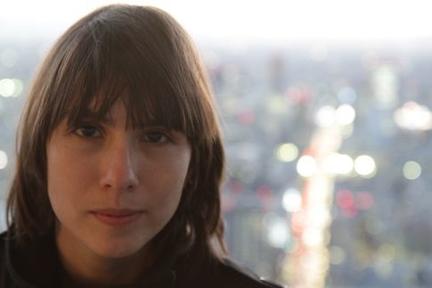 Miriam Jakob is exploring the expectations and inner borders of the audience and performers in performances lecture performances, films and installations. Her work creates spaces of desire, where the mechanisms of validation loose their meaning and the borders to the "Other" blur. Her body of work contains the lecture-performance "Malinowski" (2011) as well as Friday, 23.1.1915 [sic] "as usual, sorry that I do not always..." (2012), for which she gained the 100° Festival Jury´s price of HAU and Sopiensaele, Berlin. Furthermore she collaborates with the artistwin deufert+plischke and the musician Felix Classen. In 2013 her Solo-Adaption of Deborah Hay's score "Dynamic" premiered at Tanzquartier Vienna. Her latest work with the performers Maija Karhunen and Nir Vidan "Travelling to the four Corners of the Earth"was premiered in November 2014 at Tanzfabrik, Berlin. Beside her own artistic work she teaches at the interface between theater and ethnography.
Miriam studied social anthropology and psychology in Munich, Buenos Aires and Berlin where she received her master degree in 2010. In summer 2013 she graduated the BA programme "dance, context, choreography" at the Interdisciplinary University of Dance Berlin.