Miriam Jakob: In the Shadow of Man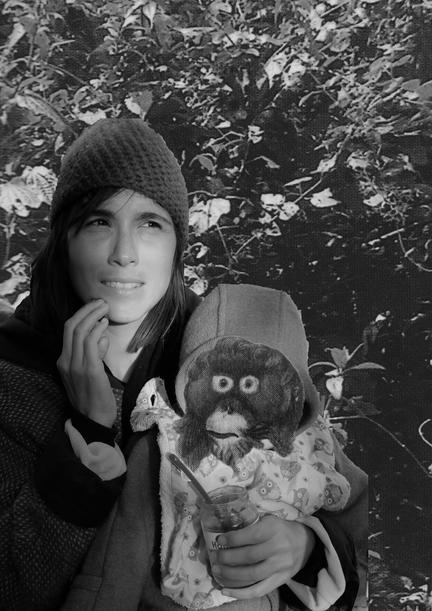 Im Rahmen einer zweiwöchigen Arbeitsresidenz erforscht die Choreografin und Ethnologin Miriam Jakob gemeinsam mit der Tänzerin Varinia Canto Vila die Übertragbarkeit von Robert Bressons filmischen Methoden auf den Bühnenraum.
Dabei soll ein installativer Möglichkeitsraum erschaffen werden für eine utopische weil absichtslose Begegnung der Repräsentationsformen, Akteure und Spezies.
Die performative Praxis, die aus dieser Kollaboration hervorgehen soll möchte auf humorvolle und poetische Weise die Begegnung der Primatenforscherin Jane Goodall und den Schimpansen im Gombe National Park neu erzählen und nebenbei die Grenze zwischen menschlichem und nicht menschlichem Tier als ein fragiles Konstrukt entlarven.
Beim heutigen Showing wird der aktuelle Stand der Residenz präsentiert.
Tür öffnet 19:30!
Performance: 20:00!